Hoping to abide by the rules.....
Hi... I'm oldeskewltoy - aka Dan, professional cylinder head porter - my email:
oldeskewltoy@yahoo.com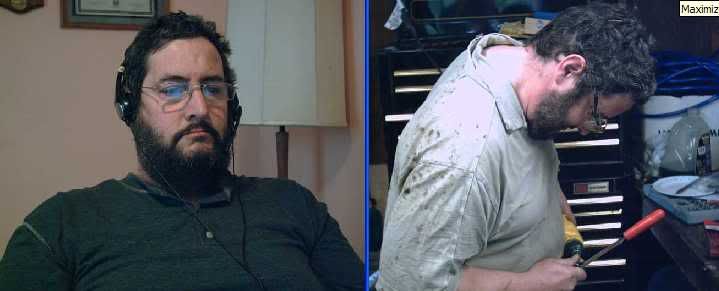 I've been working on automobiles for the better part of 4 decades.
For the past 20 years I've been dabbling in the rwd Toyota arena having owned a few AE86s, and currently owning "Surreptitious", my 2200#, 170hp, 32 MPG, 6 speed equipped... AE71.
As to my professional experience porting cylinder heads -
Google search showing OST port work threads
Pictures are always good... so here are a few......
Ford Mazda 2.2 head (Probe and MX6) before and after on the exhaust ports...
Toyota 4AGE intake ports/bowls - left side work mostly complete
I've also been "digging" into SR20 heads as well.....
... as well as BP-VE head from a Miata
As far as pricing goes... each head is different, but as an example, here is my pricing (4/2016) for Toyota 4AGE 16V headwork. Email me for pricing on your head.
$600 (minimum service) to do the 16 bowls/seats, taper the valve guides, deshroud and balancing chamber volume, exhaust port re-taper, and polishing.
$200 to blend the intake guide bosses and to re-taper port roof - largeport
$200 to blend intake guide bosses, blend port walls, and re-taper port roof - smallport
$125 to build an intake side oil drain (similar to smallport) on largeport heads
$100 for machining of the heads surface
$80 for cam journal deburring and polishing, and overall deburring
$80 for hand lapped valves
$60 for re-assembly
$80 to set valve clearances - your supplied camshaft, special order shims not included
$100 to adjust T3 smallport/largeport adapter
$175 to blend T3 ITB manifold for silvertop throttles
$250 to blend T3 ITB manifold for blacktop throttle
$200-$350 3 angle valve job with back cut - (cost difference is conventional shop vs race shop)
email me:
oldeskewltoy@yahoo.com