Hi There,
One of the guys from Locostbuilders.co.uk told me about this, I hope I may be able to help you!
Suggest you take a look at
http://www.furorecars.co.uk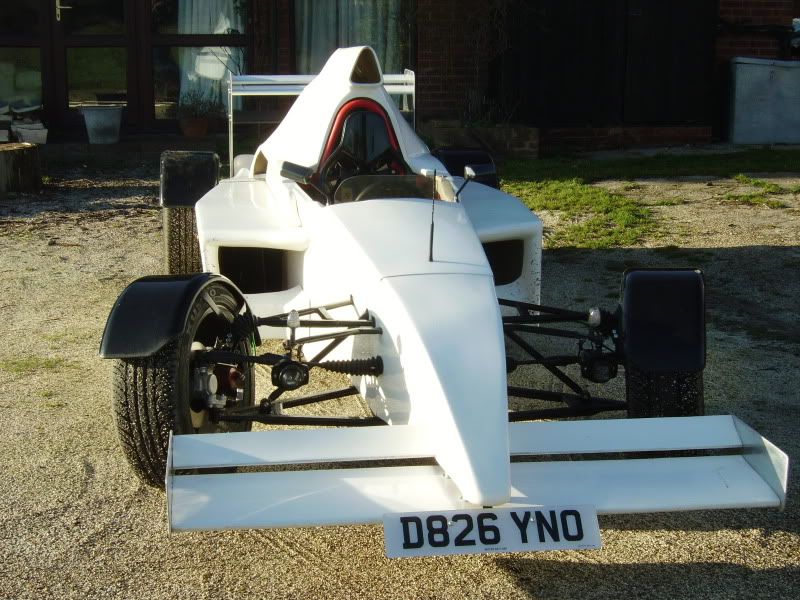 More pics here
http://s146.photobucket.com/albums/r243/russbost/#!cpZZ3QQtppZZ32
I can supply anything from a complete kit down to just chassis, suspension, body panels etc. or indeed a complete car road registered in the UK, you would need to research your local regulations as I believe they vary state to state
I do have one Furore F1 kit on the road in Arizona (you should find it amongst those pics somewhere!) & have another kit going out to Canada shortly.Oh, BTW the car is not just a single seater, it has a second seat hidden under the front half of the airbox & is based on modern F1 dimensions. If you're intending to build it yourself you'll get plenty of change from the sort of prices mentioned above. Also would strongly NOT recommend converting an ex-race car (been there done that!) it's a nightmare, the steering/suspension/ground clearance & wiring is all wrong, no handbrake, no collapsible steering column & frequently 13" wheels that you can't buy road tyres to fit - apart from that they're ideal.
We have built several complete cars & had them on the road in the UK & drove one of them to Le Mans a couple of years ago complete with a passenger & camping gear!!! They are based on Toyota MR2 Mk1 parts (which I can also supply if required). The car can be built with the standard Toyota MR2 4age 1.6 16v engine, or a bike engine, we've not used the 'Busa lump but have built several with the ZZR1400 (think it's the ZX14 your side of the pond)
If there is anything else you need to know, just give me a shout russbost at googlemail dot com