Ok, I think I have pic posting figured out,
The body is aluminum, mill finish, with most of the protective film still on. Hood is going to get louvers, but not right away.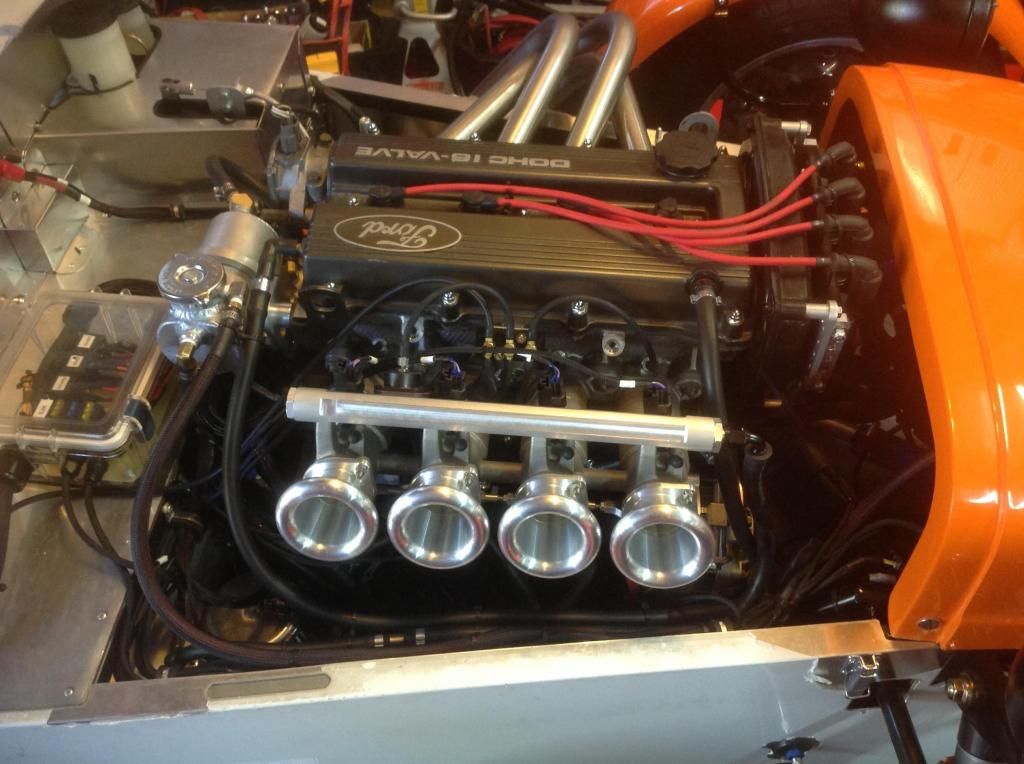 Under the bonnet is a '97 Miata JDM 1.8 pretending to be a Ford with a '91 Escort GT cam cover. All stock except for the Borla TWM 45mm ITB's and a Fidenza light flywheel. Oh, also went with LS6 style coils and converted to direct fire spark.I'm using a Haltech Sprint 500 ECU with the WB1 wideband o2 unit. Just finished creating the base map last night, all systems have been tested, but have not got up the nerve (or time) to try to fire it up yet.