I'm being stumped by a tensioner pulley.
Anyone know how to remove the pulley in the photo below or am I looking at a new unit?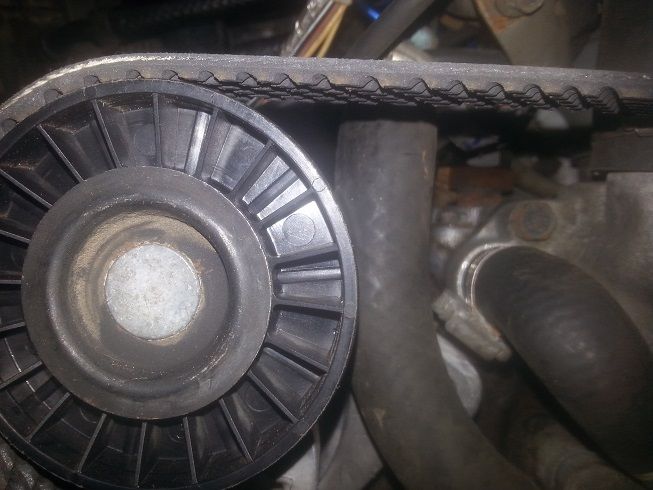 I'd like to put a grooved pulley on in its place. New pulley, about $12.00, new tensionor with grooved pulley, about $120.00. I'm assuming the above isn't removable, and is a sealed unit of some sort, but just thought I'd check before spending some cash.