Bit of a different post- It is built but is being "repowered" so let's do a thread...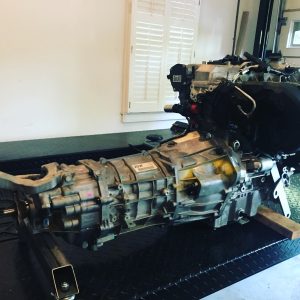 A bit about the swap and such-
The engine is a 2016 Chevrolet Camaro LTG Engine (2.0T) that is advertised at 275HP and 295 LB of TQ stock.
Transmission is from a 2015 Cadillac ATS with the 2.0 . It is the 6 speed Tremec.
Clutch- Factory Clutch- The car wont put down enough weight to resist the wheel spin.
Flywheel- Fidanza Flywheel- Would not recommend. Several defects and issues.
FAQ's I usually get:
Q.Why didn't I turbo my Miata engine?
A. I didnt believe the engine would be an affordable way to make 450HP and stay together.
Q. What is my power goal?
A. I will see once its together and I can drive it. I suspect anything over 300 will be mental!
Q. Did I look at the standard Ecotec swap?
A. Yes, but the Miata Trans was something I wanted to get away from
Q. Do I think it will fit?
A. I expect it to be taller than the Miata engine but it would fit in the Miata engine bay without any issues. The trans shifter location is within 1/4" of where the miata trans exited.
Q. Will I be swapping in a new rear end?
A. I don't think I will off the bat. My expectation is even with slicks I wont be able to keep the tires from breaking loose off the line. Besides- The rear end swap appears to be a $2k dealio in most cases. I will most likely go to a 3.63 ratio
More details to come. Blog should be kept updated on
www.exportedafrican.com
or on Youtube @
https://youtu.be/IajZ-zl0AzY
. Feel free to ask questions