Got the complete wiring harness out and I always hear you guys say it is huge. Well, guess what... ITS HUGE. I cant imagine doing this in a luxury car. Here is a picture of it and my new toolbox...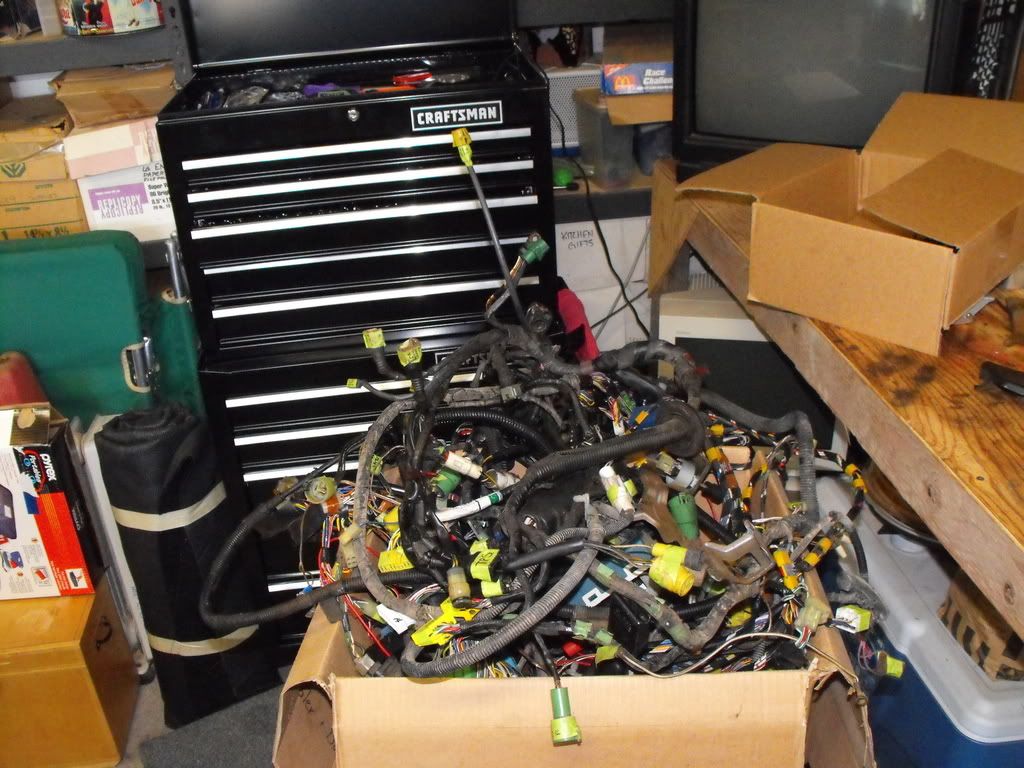 Car is pretty much gutted I just need the suspention and steering out now...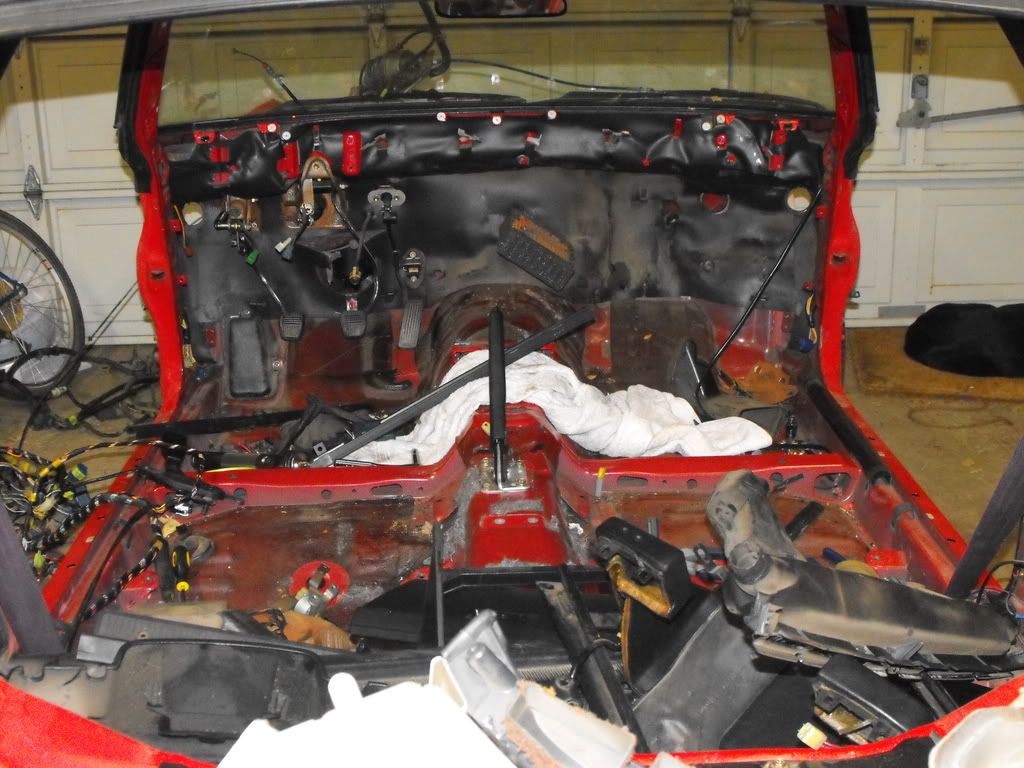 And my welds are getting better.
Heres one of the first ones...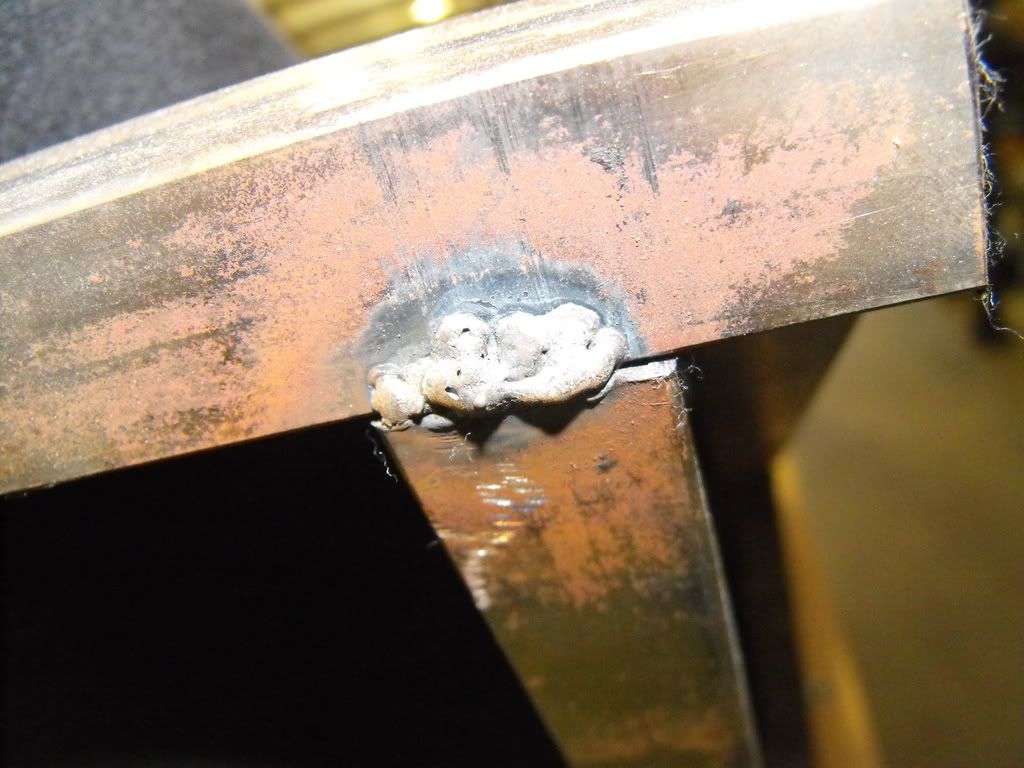 And heres one I did today... (right side is better)