Hey everyone,
I've been on this site a while now and for whatever reason never decided to put all of my info into a builders log. I've been updating a build log on another forum I've been on a number of years ( Link:
http://www.ls1gto.com/forums/showthread.php?t=178435
) but have decided to include this wonderful forum as well now that quite a lot of things with the build have started to come together. I'll just be putting up the updates going forward, so any backstory feel free to ask or check the ls1gto.com site. I'm "City Goat" over there. Reading all of the pages rewards you with a very interesting Coveland story somewhere in there
A very brief history of the project and where it got the name:
Project 217 started with the idea me and a buddy had to build a 7 (2 guys, 1 Seven = 217) as our track whore to take the place of risking our daily drivers in track shenanigans anymore than we'd been doing.
I purchased a Coveland Kit directly from Jim who, in the begining,
was
fantastic. It has an integrated roll cage around the car, as well as one of the only round tube kits I've seen. Also purchased was a pretty lovely 1996 Mazda Miata that was quickly hacked up and used for all of the needed donor parts.
That was 2 and a half years ago.
In the following couple of years a good amount of progress was made from time to time, a number of headaches were run into from the Coveland supplied kit and a few months ago I ended up taking over sole ownership of the project.
The good news is that I'm more excited than ever to have the car wrapped up and ready for some fun track days and hillclimbs. The bad news is that with me taking over full ownership of the car means that I lost our cherry spot at a local mechanic shop to do all the work. However, a great friend at Rocksand Racing who has built more than his share of Factory Five Cobras will be completing the project while I lend whatever hand I can.
Reasoning behind having a shop finish the project? Well, I've taken it as far as my skills will allow and quite honestly not being able to race for another season would have been a major, major hit in the happiness department. This is the safest and in my opinion best way to get the car on the road in the time desired.
Currently, the car is up at Rocksand Racing waiting next in line to get tackled. I've been busy researching and ordering some much needed parts (tires, rotors, fenders, little bits here and there) to help complete the car. A good amount left to go...wiring, body panels, steering, brake lines, fuel system...but banking on having the car track ready for it's debut day out at New Jersey Motorsports Park on March 29th.
Also, wanted to extend the most unbelievable thanks to mcfandango...another Coveland kit/Miata builder who has helped me out so much by sending some much needed parts to help fix some Coveland kit issues. Thanks man, I owe you quite a few beers whenever you make it to NYC.
Thanks for listening everybody! Hope to keep everyone entertained and informed with updates in the days/weeks/months to come.
-Ryan
PS - Included are some random pictures of the car in various stages from earliest to most recent.
The Donor 96 Miata about 2 hours into ownership:
Frame being mocked up at Coveland
Bringing it home
Engine/Trans/Me in on the first day of having the frame
Mocking up the suspension - My old C5Z in the background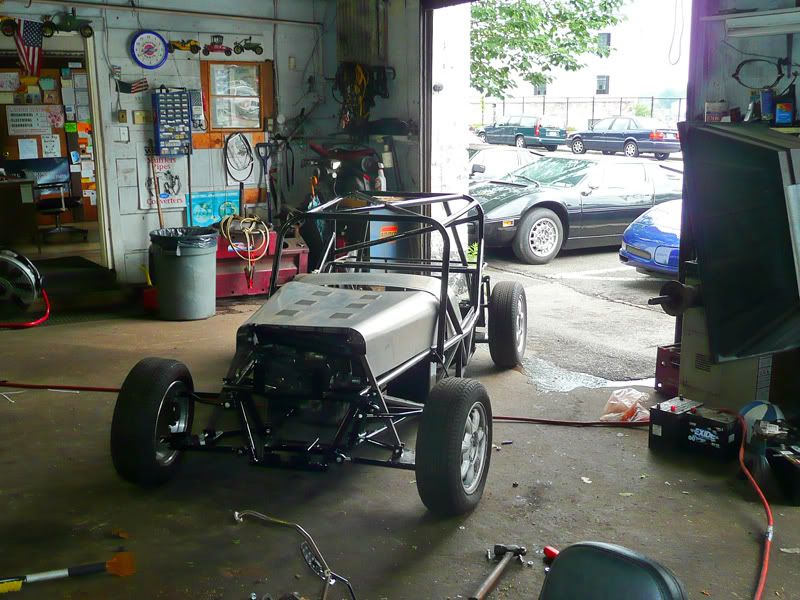 Radiator from an early 90s Hyundai Excel and QA1s all around
Floor mounted Wilwood pedals with remote MCs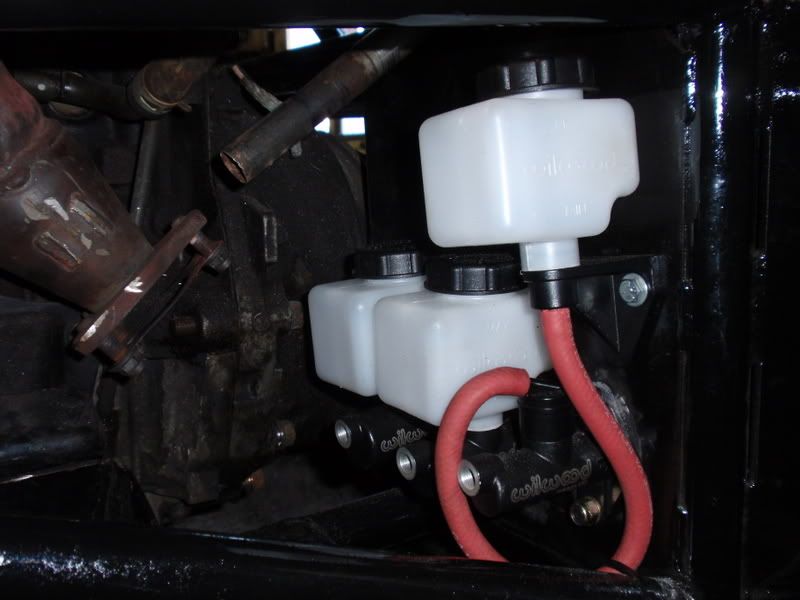 Light of day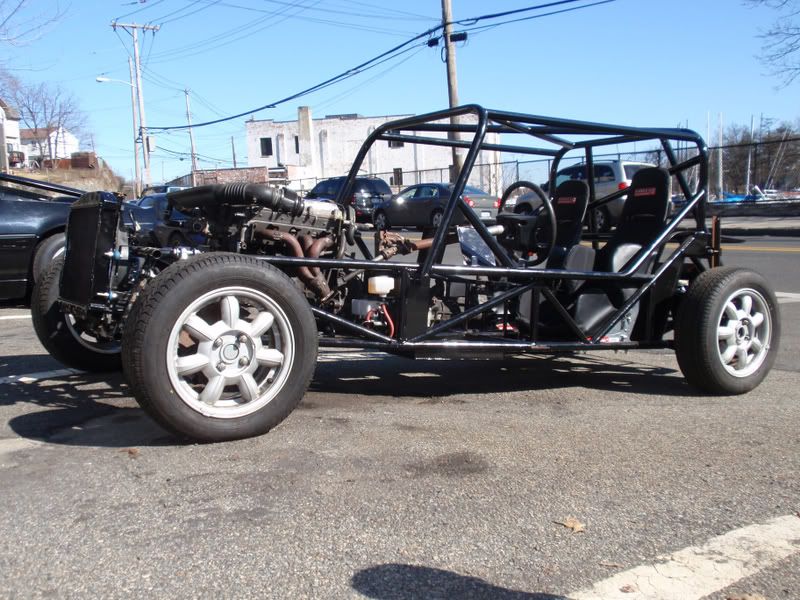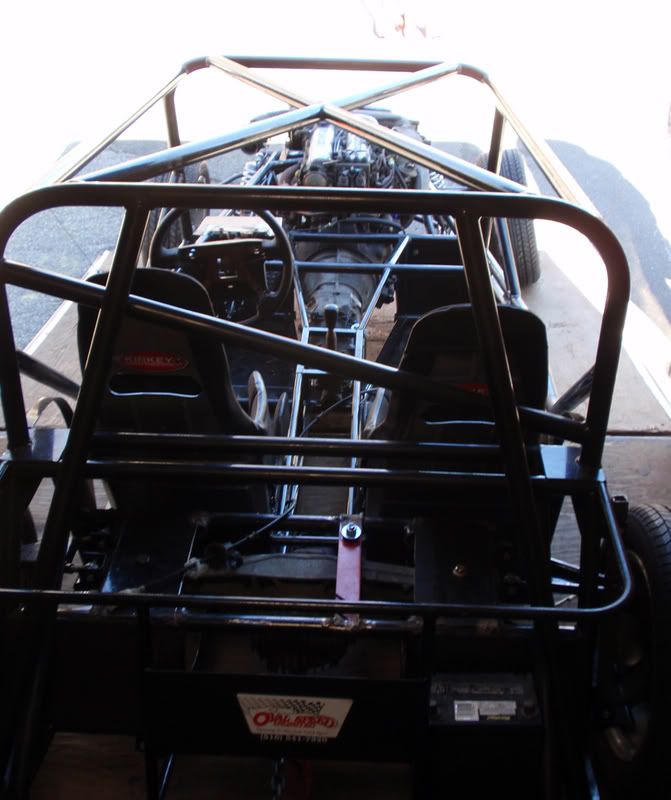 It's most recent pic