A couple of upgrades done.
My old fire-veteran coilovers were replaced, as one of them lost almost all compression damping on the tour. New ones have an inch more travel, and compressed length is 1/2" longer. QA1 82 series. Paired with much stiffer springs.
Also, finally made up a new, more progressive throttle. The design is based on a Ford GT throttle, a picture of which I happened to see in a Porsche build-up thread in another forum...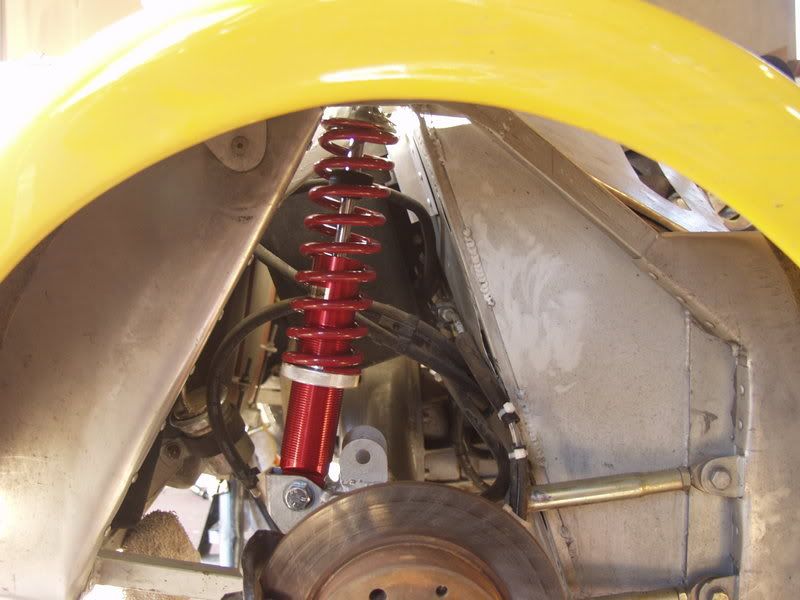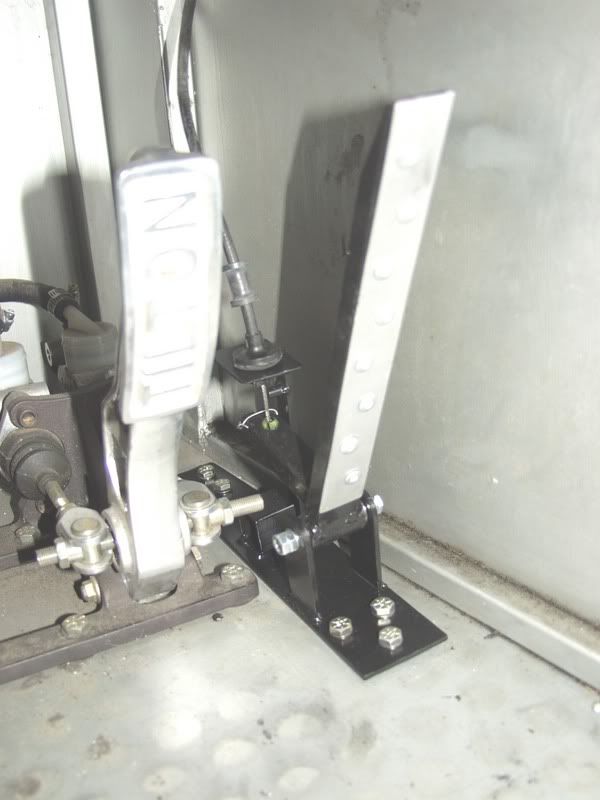 A test drive revealed the pedal was a little high and actually too light-action. So I rearranged the stops and added...an RC car coilover with a really heavy spring. Worked great. Version 2.0: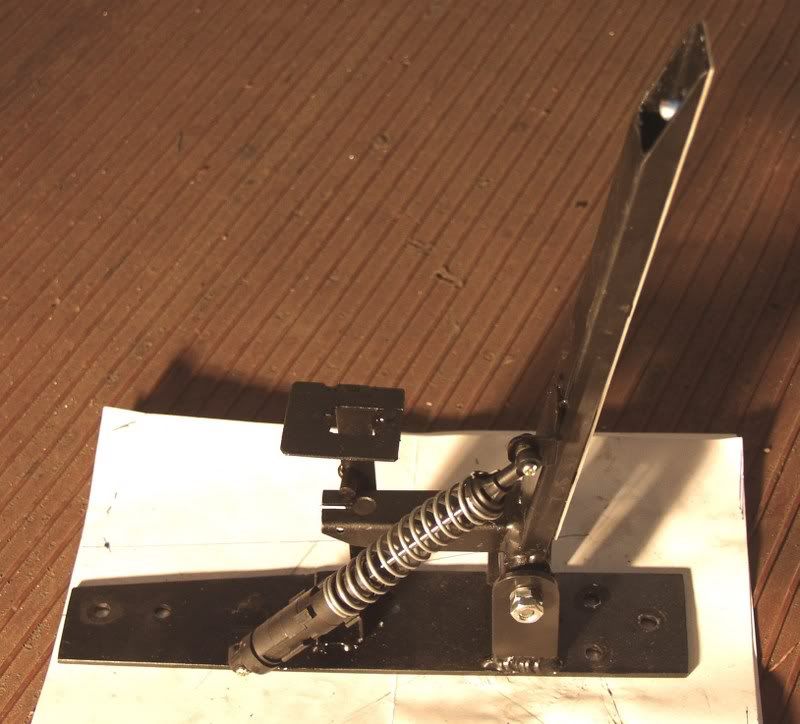 There is actually a version 3.0, I had it almost installed in the car when I noticed a potential interference with the brake balance bar. Fixed by raising the rear shock mount ~1". I was too sick of it at that point to take another picture.
Last edited by squarefour on October 8, 2007, 11:26 am, edited 1 time in total.