So i posted a while back about my project. It started over two years ago when I was just 19. I wanted to build a bike engined car. I found a Honda 1000RR motor and set to work. My first frame was way overengineered and had several design flaws. I got it as far as a rolling chassis before I decided to start over on the frame. I started building a new frame out of 1" square tube and got a good start on that, but then again there were a couple things I wanted to change about it. I also loved the look of curved round tube, but had no idea where to even start. I ended up moving, then getting a traveling job with the railroad, and the car sat on hold for nearly a year. I finally settled in to a local job, and found myself a shop to rent. After making a build table and putting in a 220v outlet for my welder, refilling my argon, and bringing all my tools in, I set myself to work on the new frame--made from 1.5" x.120 round tube curved and much more stylized. The goal is to have the car road legal by March 9, 2012, so I will be pounding away throughout the winter.
Lets get to some pics:
this is how far I got on my first frame:
then I drew this up in sketchup: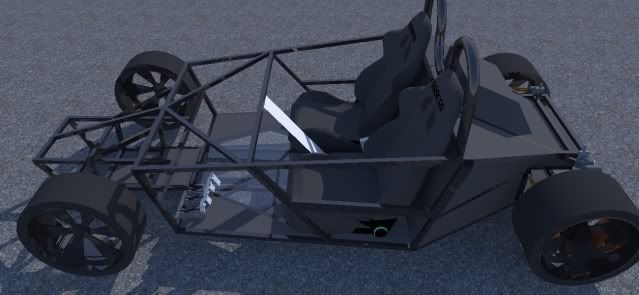 and got it this far: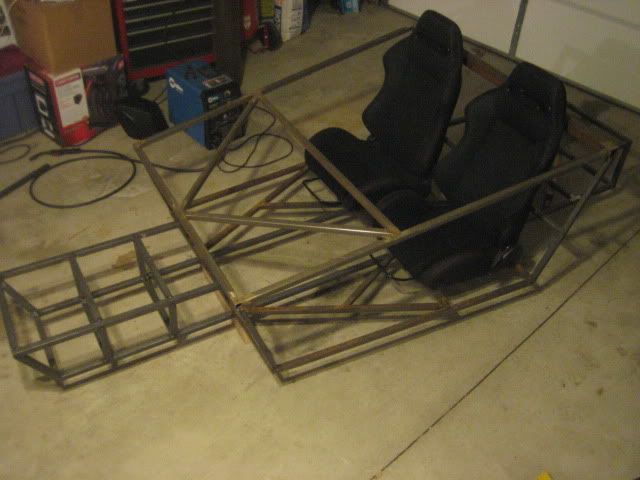 then I got my new shop, and ive been working on the new frame for about two weeks now. this is how the car sits now: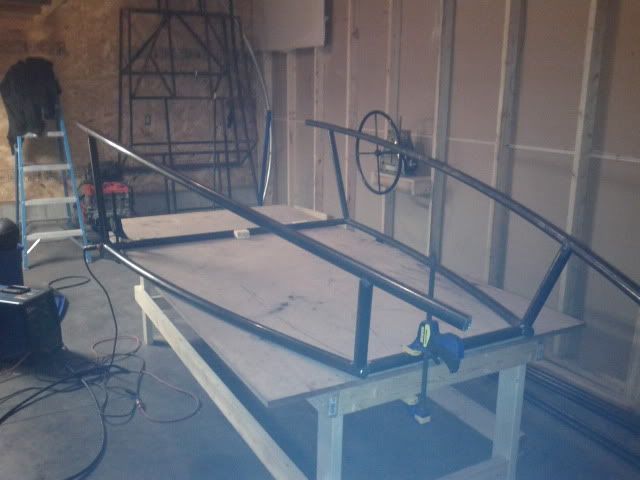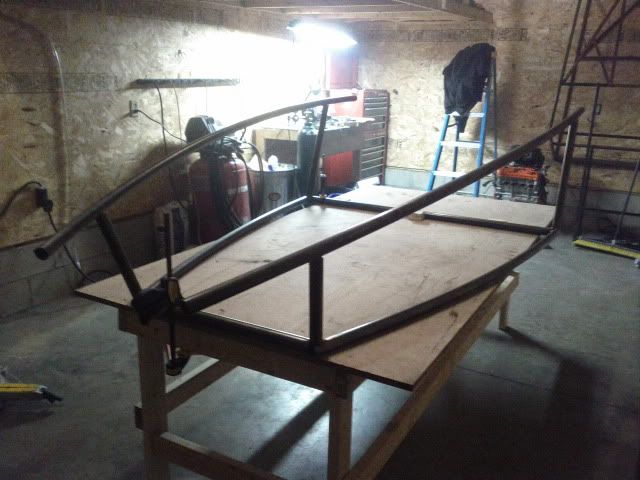 side bar jig: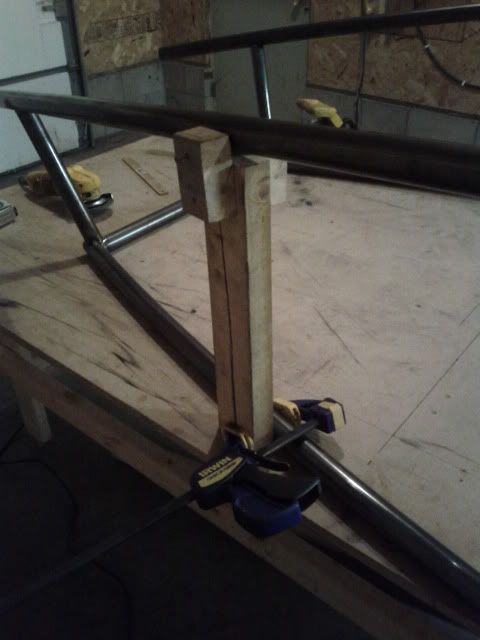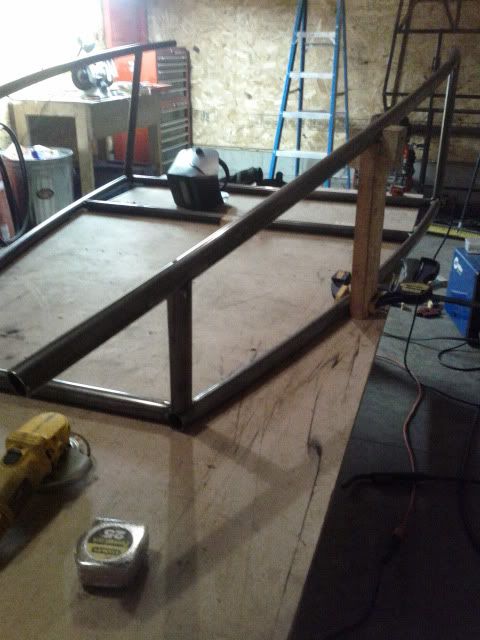 and the rear bulkhead crossmember in: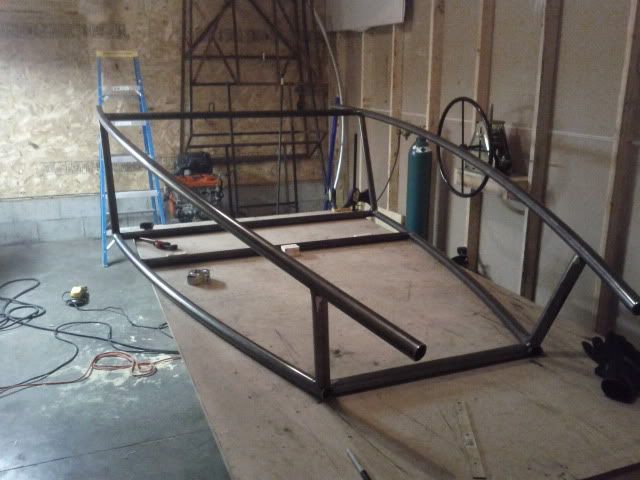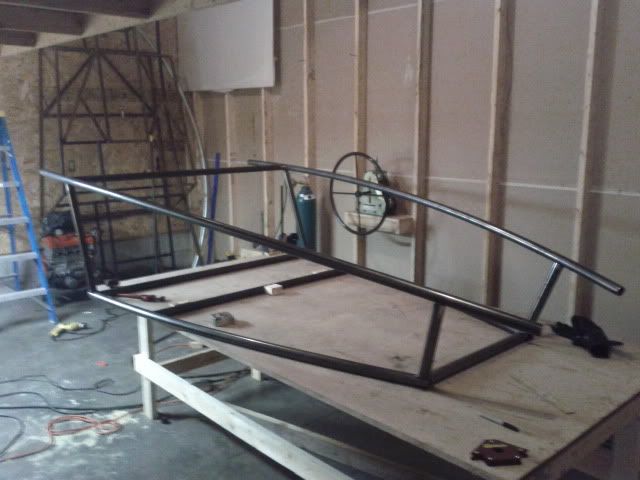 it feels so nice to be working on the car again! looking to do chain drive rear end, LSD. I already have full miata running gear. Double wishbones all around with coilovers from a Kawasaki Teryx. Two seater, mid engine.