This is an engine Ive always wanted to build. An over square 1.6L motor that loves to rev. I got close to making it into a legit racecar, but my circumstances changed and the car had to go. I kept the motor, dragged it to SoCal with me and have been wondering what I was going to do with it. Still havent figured out a chassis yet, I have some ideas but it wont be FWD no matter what. Toss your ideas and we'll see what happens.
For now, some details about the engine itself.
-1.6L Block bored to 80.45mm also modified for stroker crank, but still running the stock 80mm crank.
-Carb 1.6 head, ported, polished, and big valves
-Lightened intermediate shaft
-Autotech Lightened Int. Shaft Sprocket
-Lella Crank Pulley, aluminum and underdriven
-274 TT cam with a TT adjustable came gear
-(I thought it was a) Polo G40 valve cover
This was as close as it got in the Shark.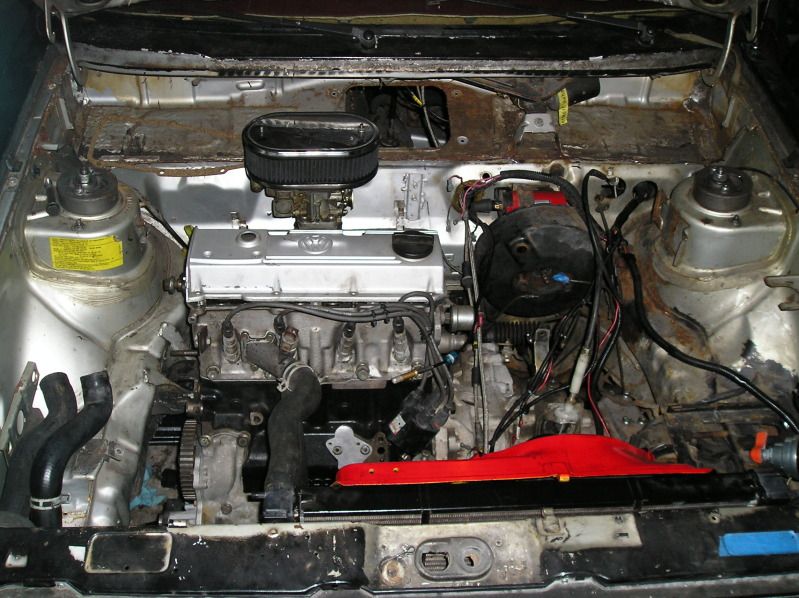 Engine Build
I rebuilt it myself in my garage. The block was cleaned up with a tool to clean up the bores. Not fancy, machine shop stuff but it worked pretty good. I still have a deep rooted fear that it will smoke when its running, but I have some forged 81mm JH pistons that I will throw in there if that happens.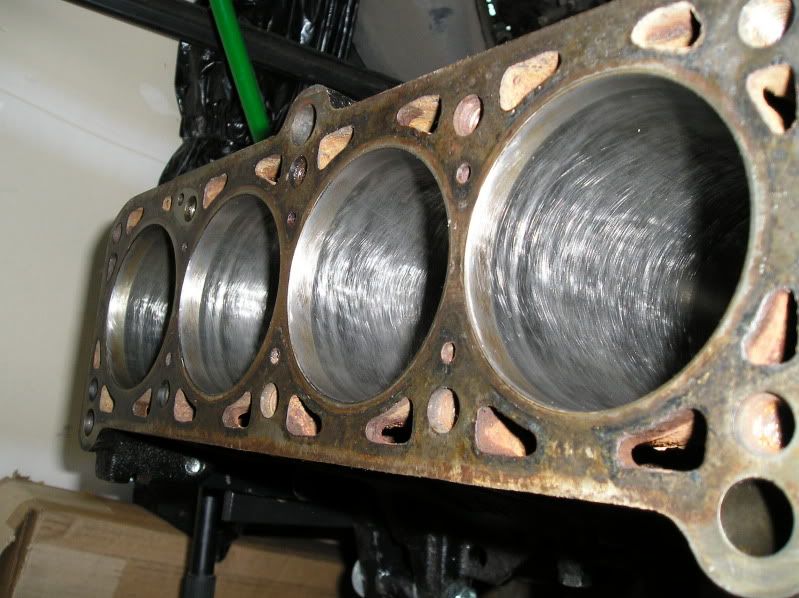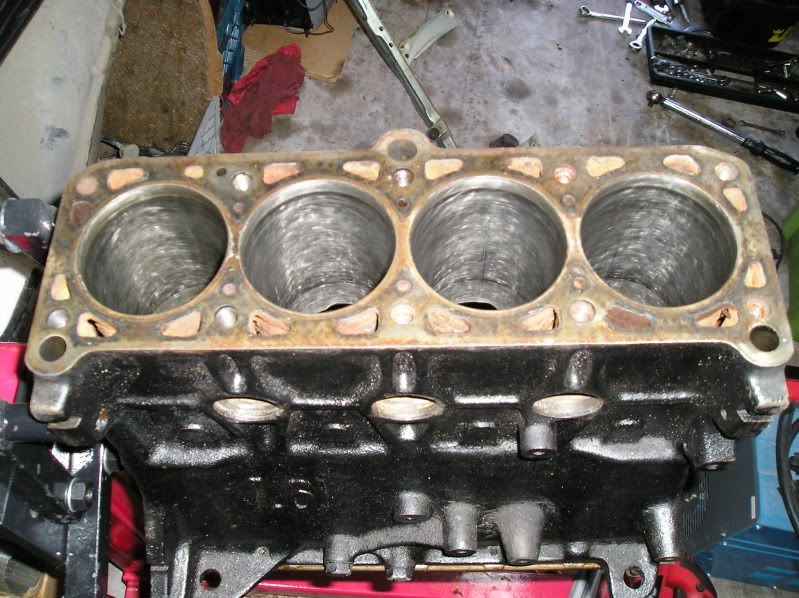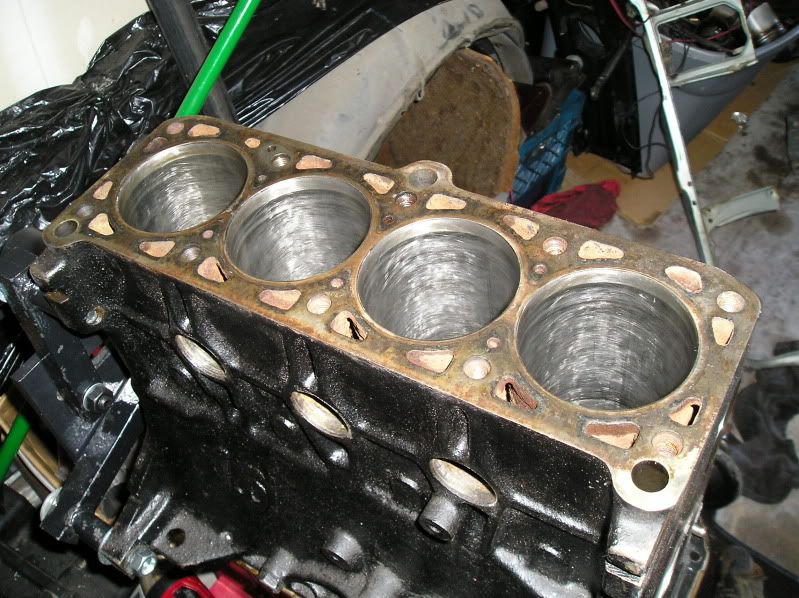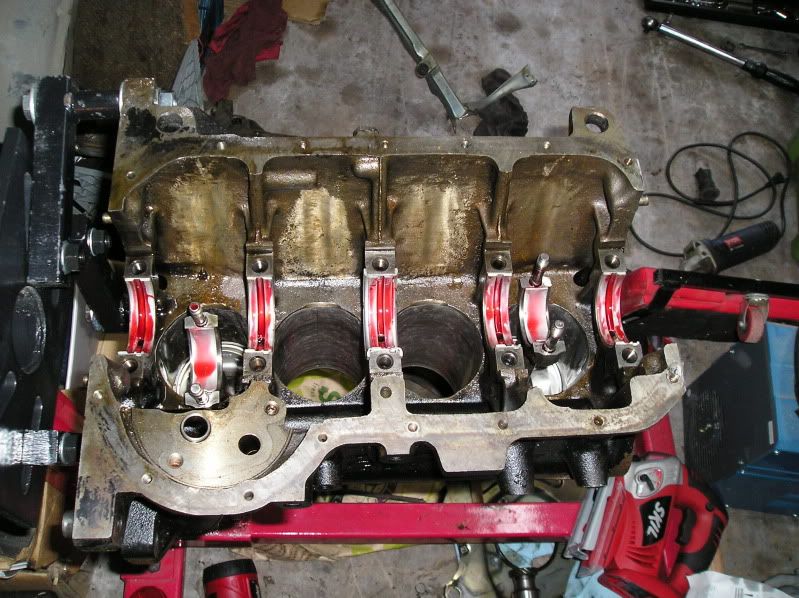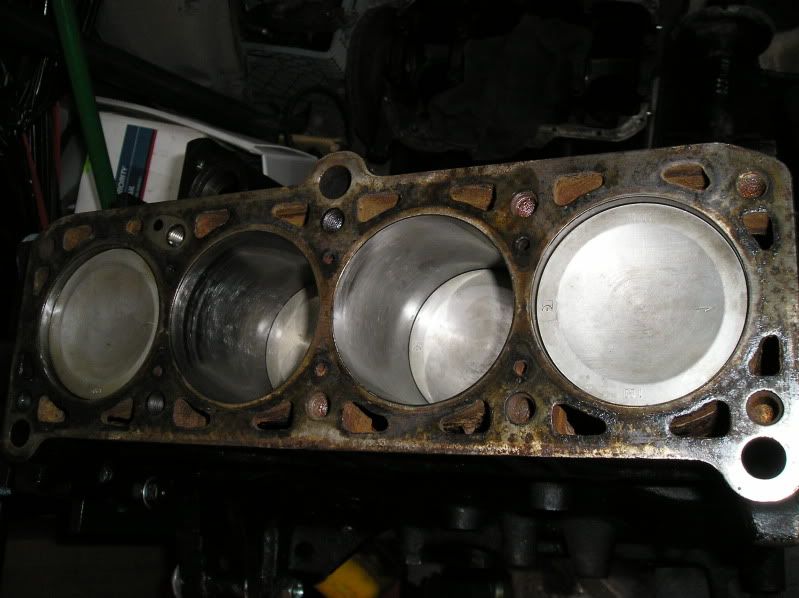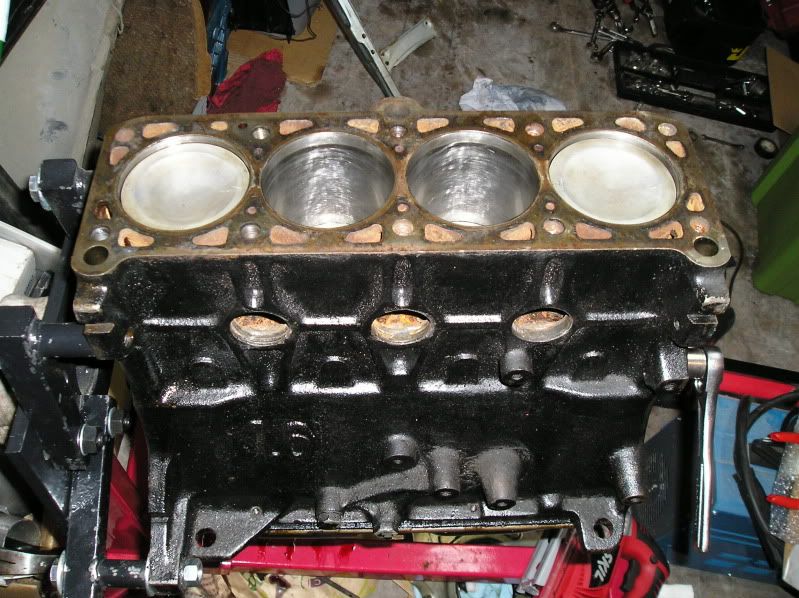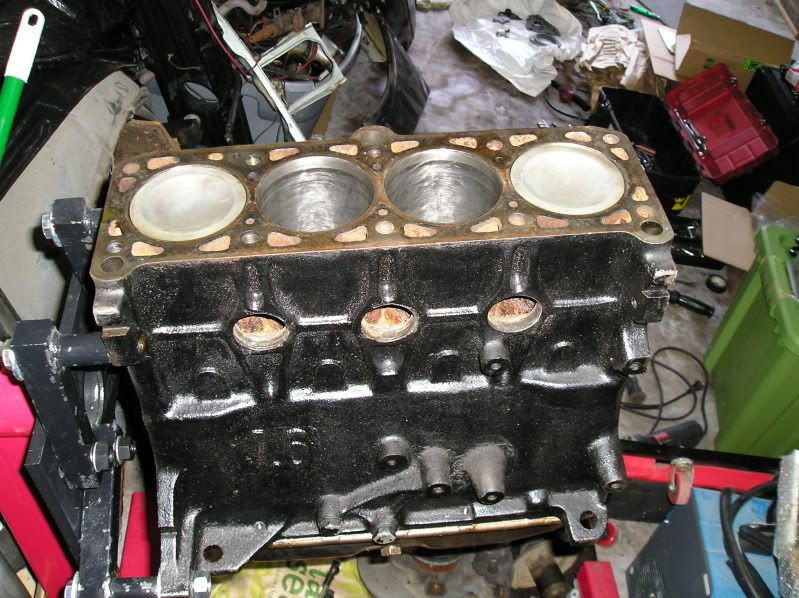 then there is this picture...
It gave me an idea. This motor obviously wasnt very high compression. Stock CR is 8:1, this cant be much higher than that. hmmm......:sly:
This will be a fairly slow build for many reasons, mostly money. This is just something to keep myself busy and I dont have many parts yet to complete it. I am working on ideas for the intake side of things, Im all ears right now
_________________
Simon
"Form follows Function"
Current Cars:
-2008 MB C350 -the daily
-1984 BMW 318 with Aluminum M52B28 and other goodies - the weekend canyon car
-Gazelle kit car body with 944S motor & drivetrain - the dream