I have been making more progress. I didn't get it done for the July trackday, and life has found a way to get in the way. I am now shooting for my next trackday a month from now.
Since the last update, I have pretty much buttoned up the front end, including mounting the rack and pinion. Of course, on closer inspection tonight I realized the rack isn't completely level. I need to raise the driver's side about 1/8". Once the rack was in I was able to mock up the steering shaft. I was going to put in the final version until I found out the metal shop gave me the wrong size tubing.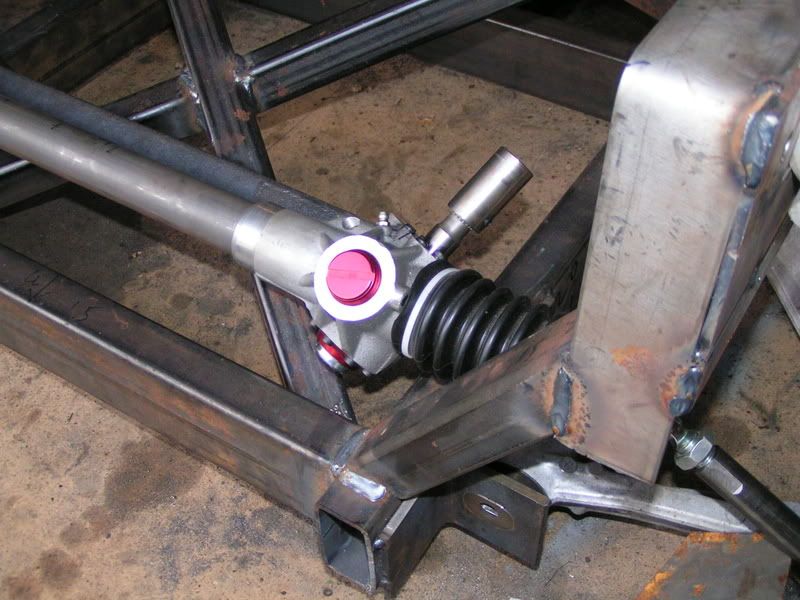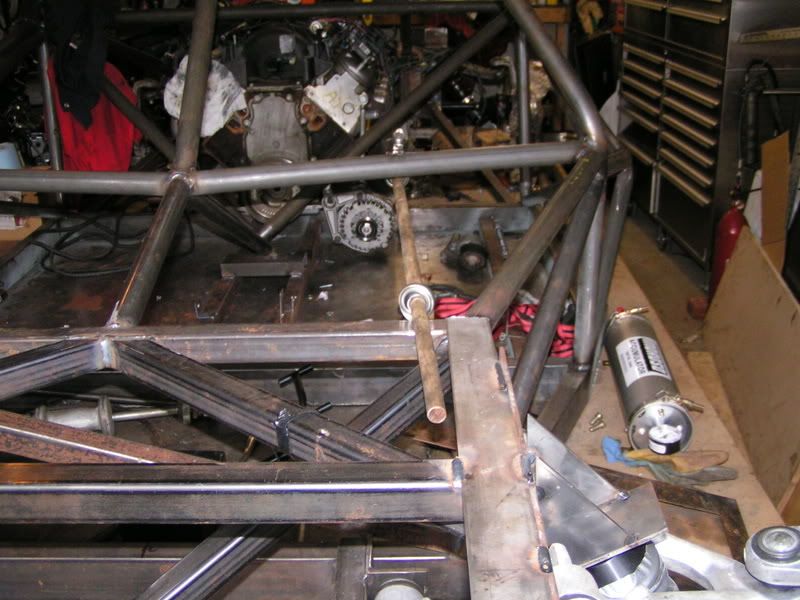 Something else I got done that has been bothering me is the alternator mount. I wanted to keep the belt drive as simple as possible. Not only for weight reduction, but to minimize the space requirements and the number of pieces that can go bad. Even though the LSx parts are all supposed to interchange, there are some small differences. When I tried to mount the alt bracket, I found out that one of the require bolt holes was not drilled in this block. The result is I am using one bolt into the block and the tension rod. I will see how it works, and if necessary make a bracket to brace the mount on the outside face.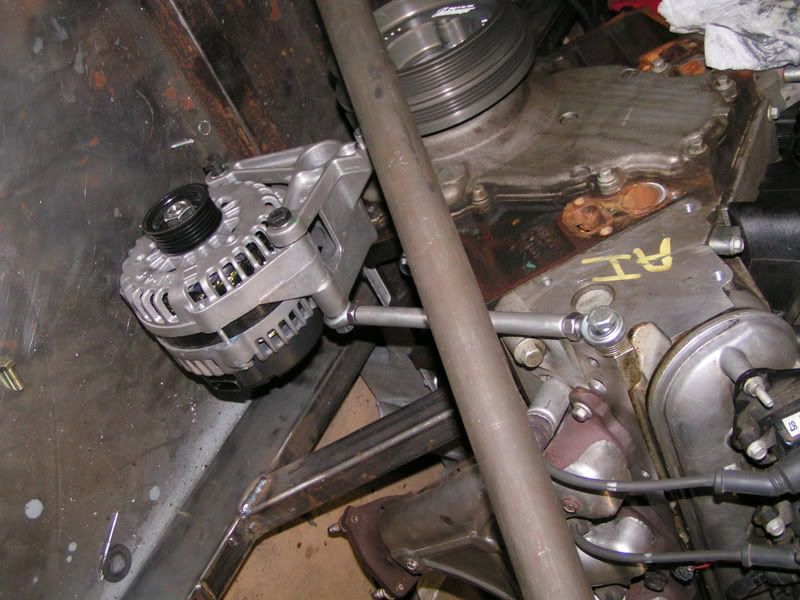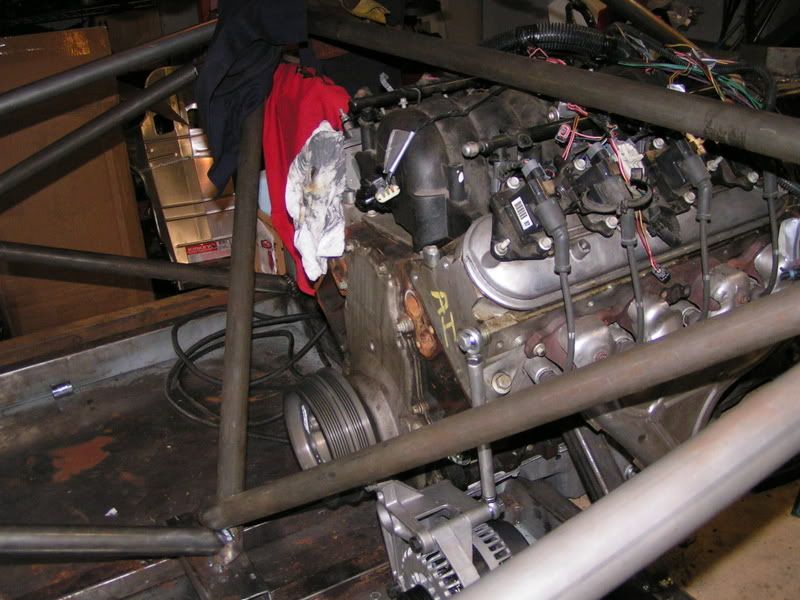 The other big thing I got done is the diagonal bracing in the cockpit. Because the engine sits under the main cross bar, I was not able to run a single diagonal from opposite corners of the main roll hoop. My solution is to run two diagonals angled forward to a common point. Another bar then runs from there to the base of the "windshield". A final tube runs to the front end bracing to tie it all together. (in the picture below, I still need to fit and weld the last of the 3 diagonals)