still a ton of work left, but i felt i should post these pictures as i finally have a full roller plus steering. I still have a bunch of work to do with the rear diff, but more picture of the rear will come as i wrap it up..
The car really can fly... for those who were asking how i get it off the table...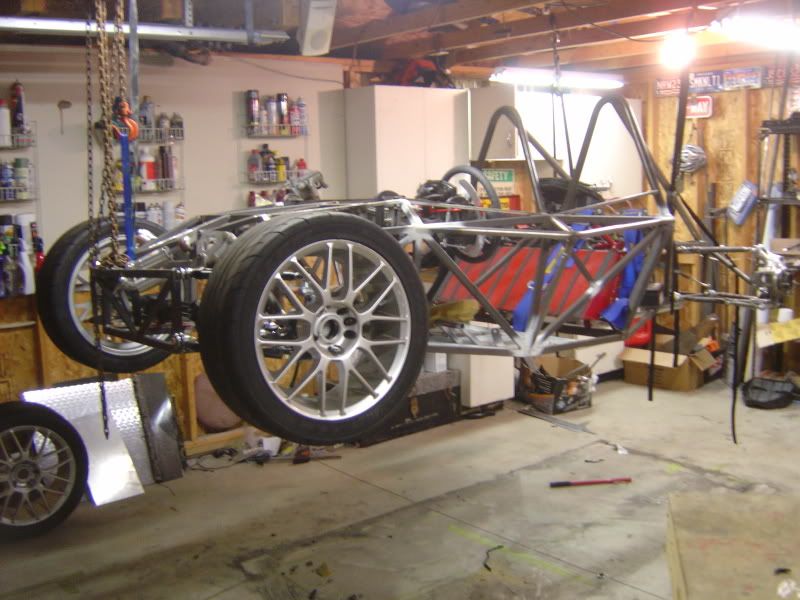 bottom view of the header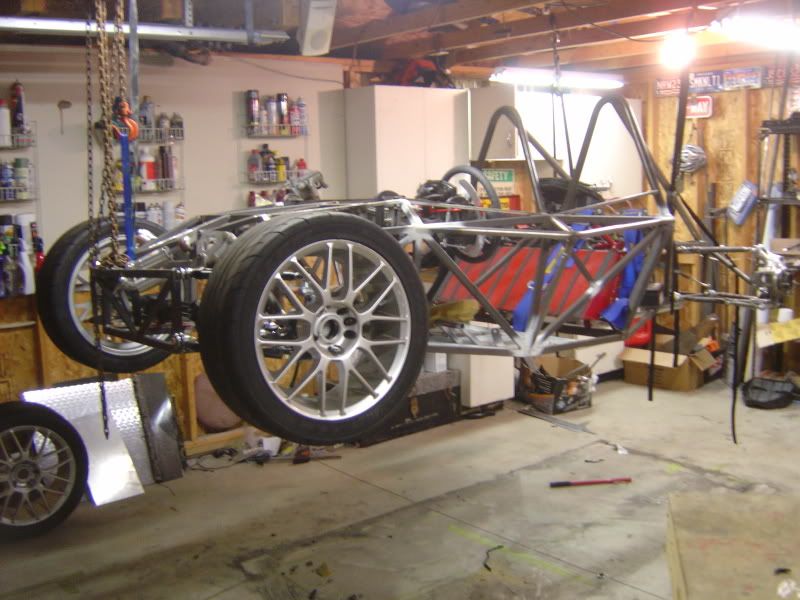 flat bottom = good air flow. the rear will have a diffuser.
another shot from the bottom as i was praying the straps holding it up wouldnt snap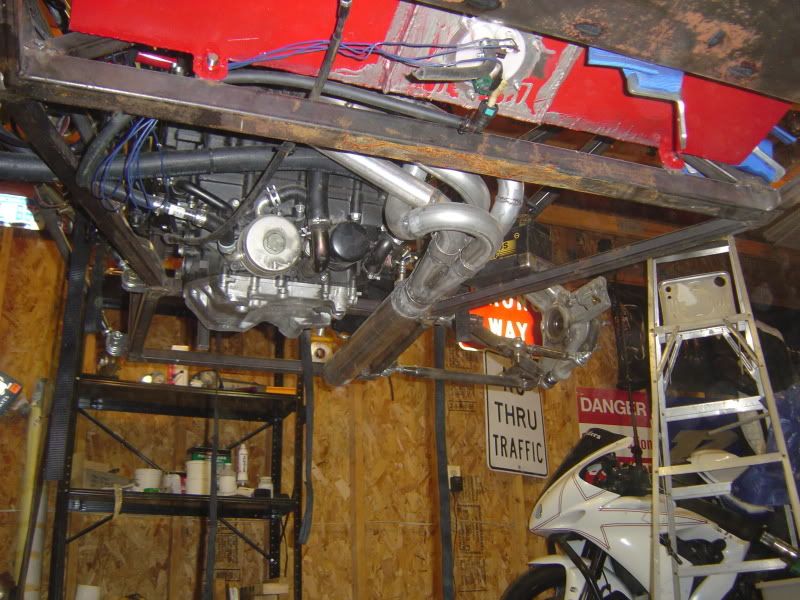 Underside of the front suspension box. Needs a few more welds. already have a carbon fiber section of flooring for it that will be installed after paint.
Measured from the ground up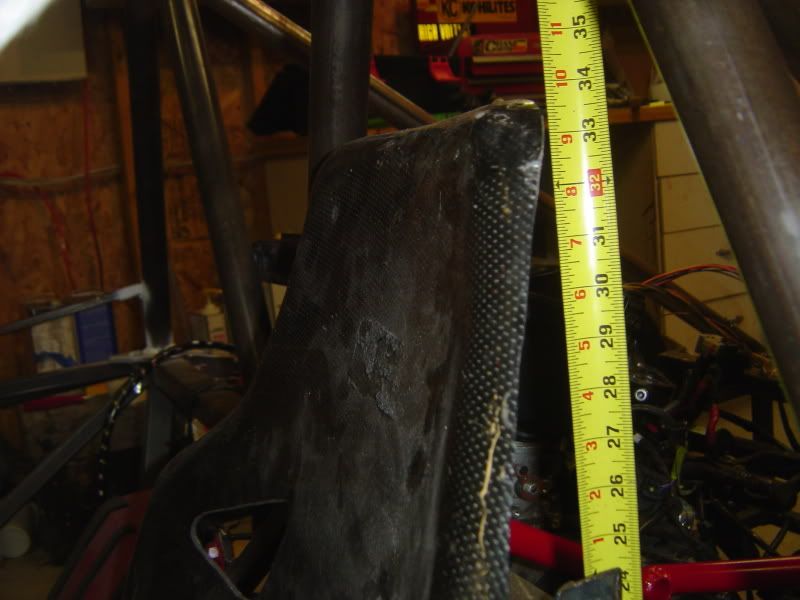 again measured from the floor to top of roll bar. I made it higher then needed for the extra protection in the event of a rollover. Further below is a pic of me sitting in it for reference. The pictures just dont do justice as to how low this thing is.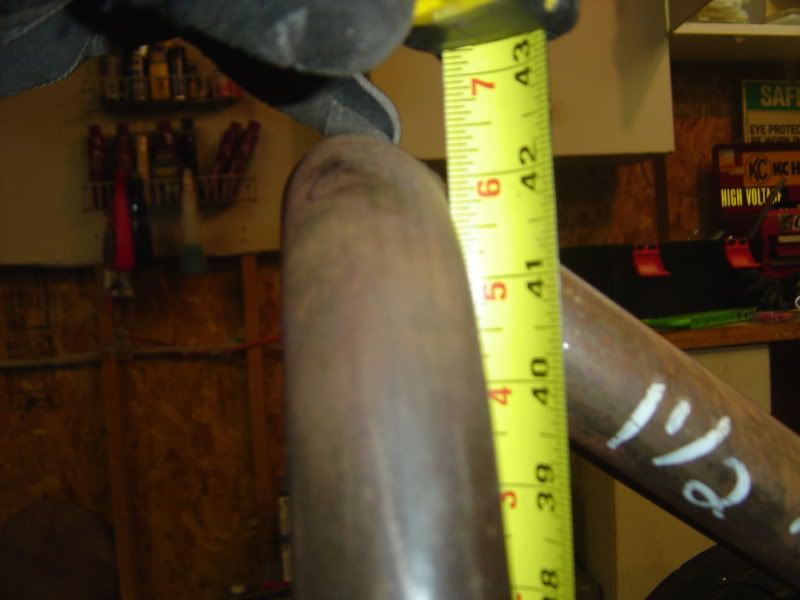 This is why i went with a 16ga steel floor instead of aluminum..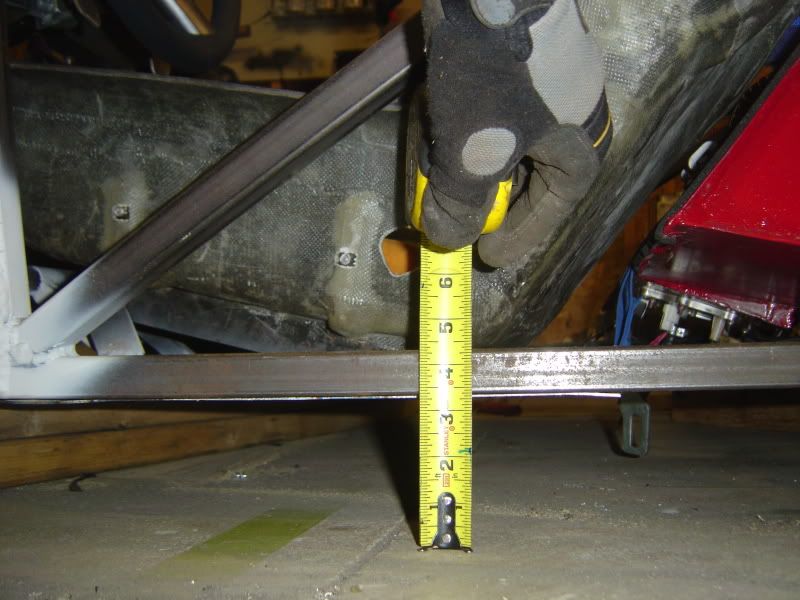 front and rear suspension boxes have higher ground clearance.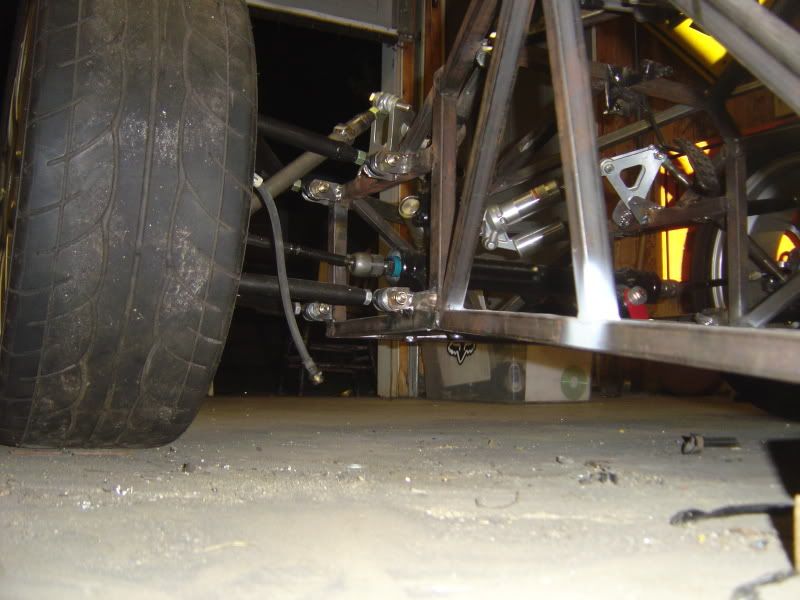 completed front end suspension. once i get corner weights the R6 shocks will get new springs.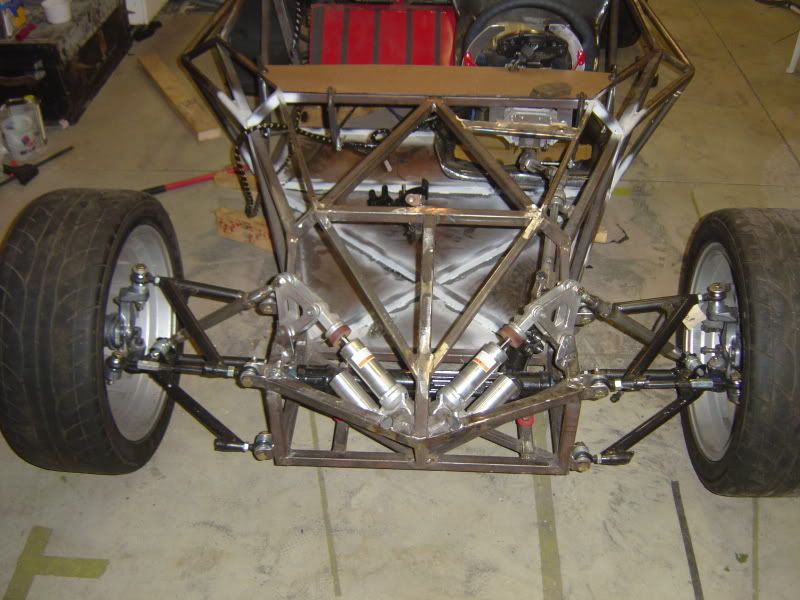 Just a side shot as a full roller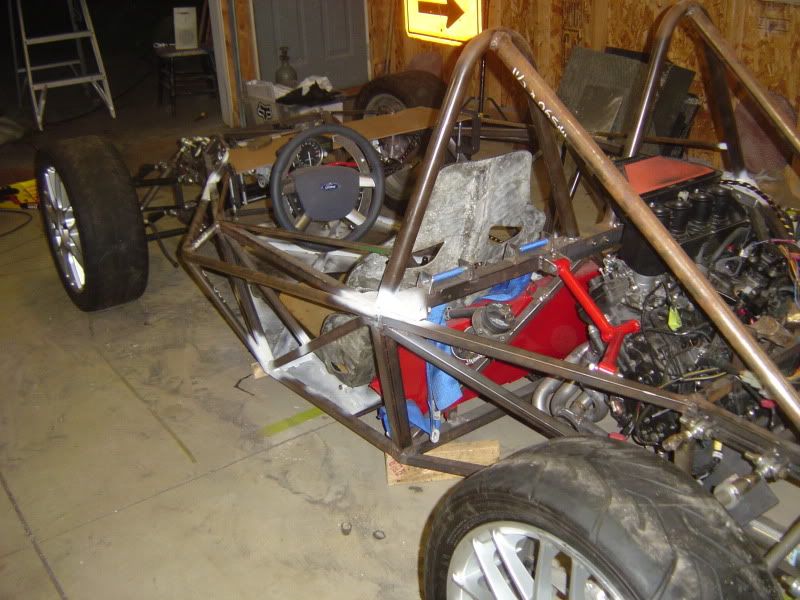 Here is a suspension shot to see how it works. First picture is at right height and second is the suspension when it is in compression. Note the movement of the shock, triangle, and entire suspension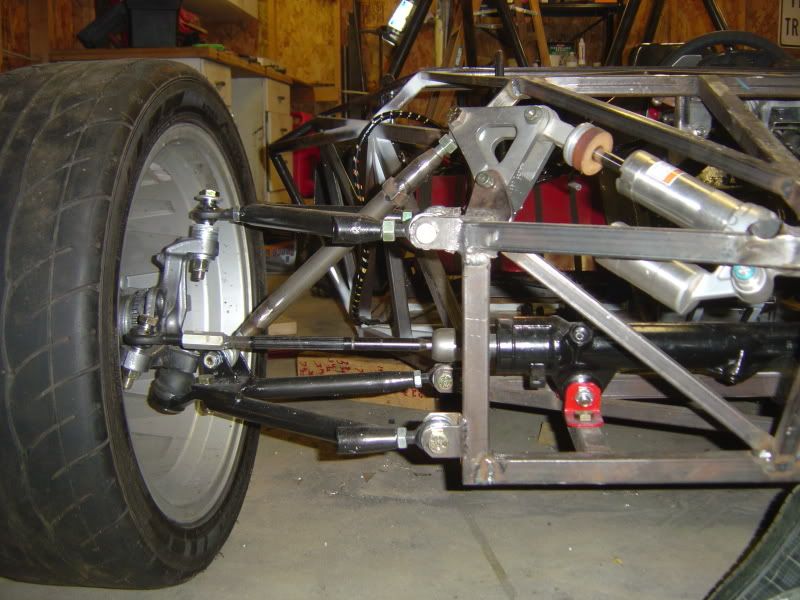 This is at ride height to show how tall the car is... the tires are 24.5in tall and they stand higher then the frame!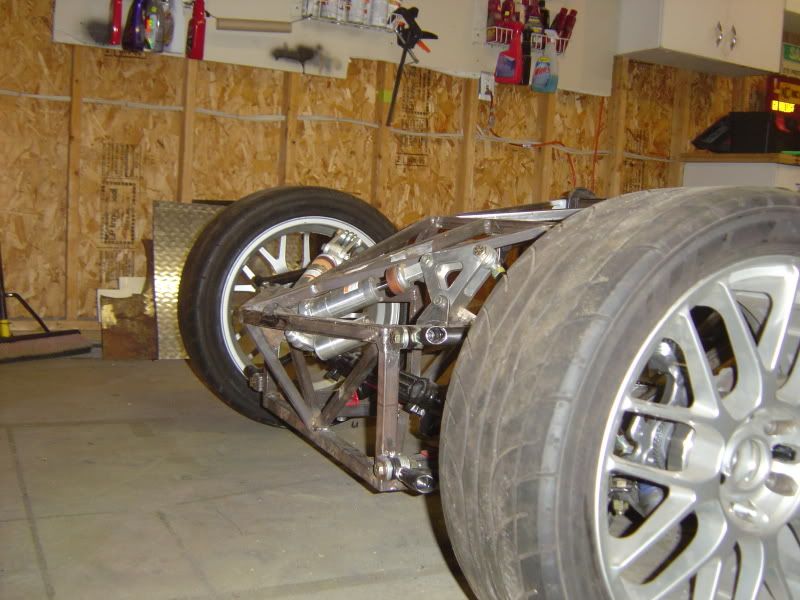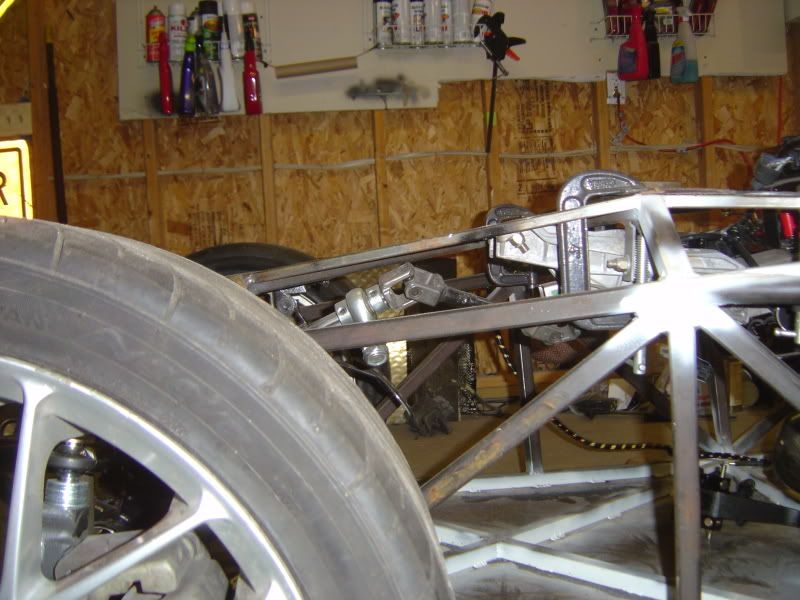 Standing next to my art work...so proud. im 6ft for reference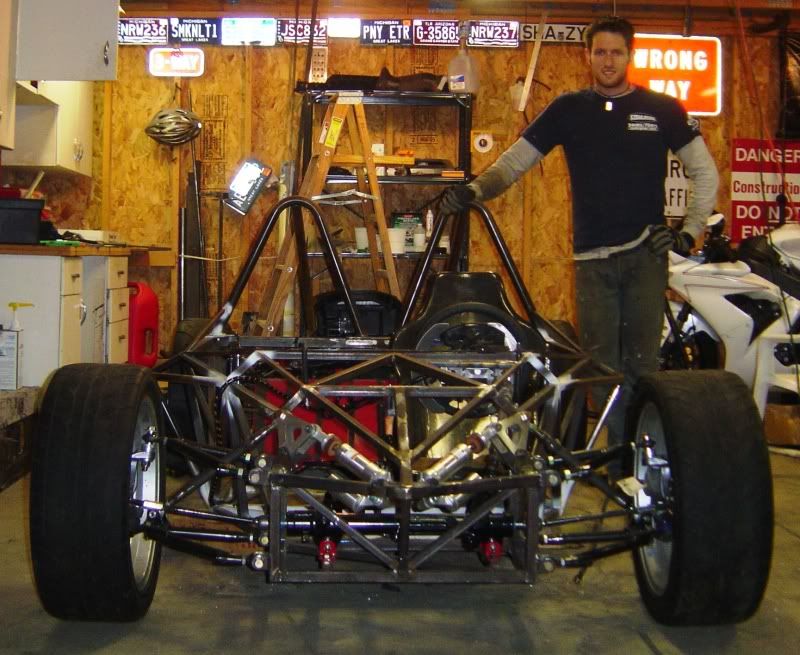 Me sitting and loving it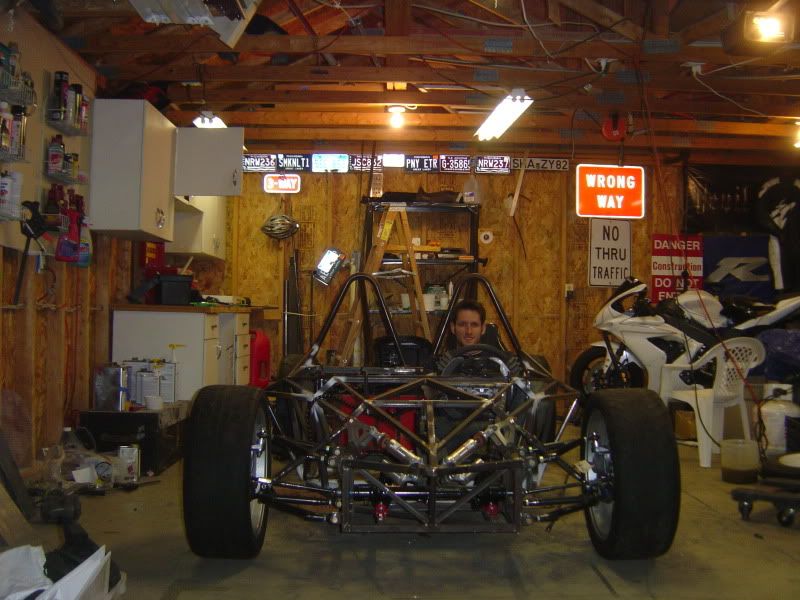 _________________
2007 R1 Powered Mid Engine Street & Track Car
Build Log: viewtopic.php?t=4970


Quote:

On the cool points scale you rank just above Isaac Newton and just under Batman.