KB58 wrote:
turbo_bird wrote:
I built my trailer so the pivot point is at the axle.
The tongue actually just hinges under the trailer and the whole trailer tips up...
Kristian
Do you have a picture of it in that position?
I didn't, but I had to put tires on it eventually, so I took a few tonight. First is the tongue pivot under the trailer. I used a 3/4" stud from a piping flange with nuts on bith sides. The 2"x1/4" angle is welded to the trailer and tjeres a fair bit of friction in the pivot.
At the front of the deck I have more angle iron and just used a 1/2" hitch pin to hold it down to the tongue. I did forget to put the pin in one time but the weight of the car held the front down just fine. The 3/4" pivot and the 1/2" pin are all that hold the trailer and tongue together.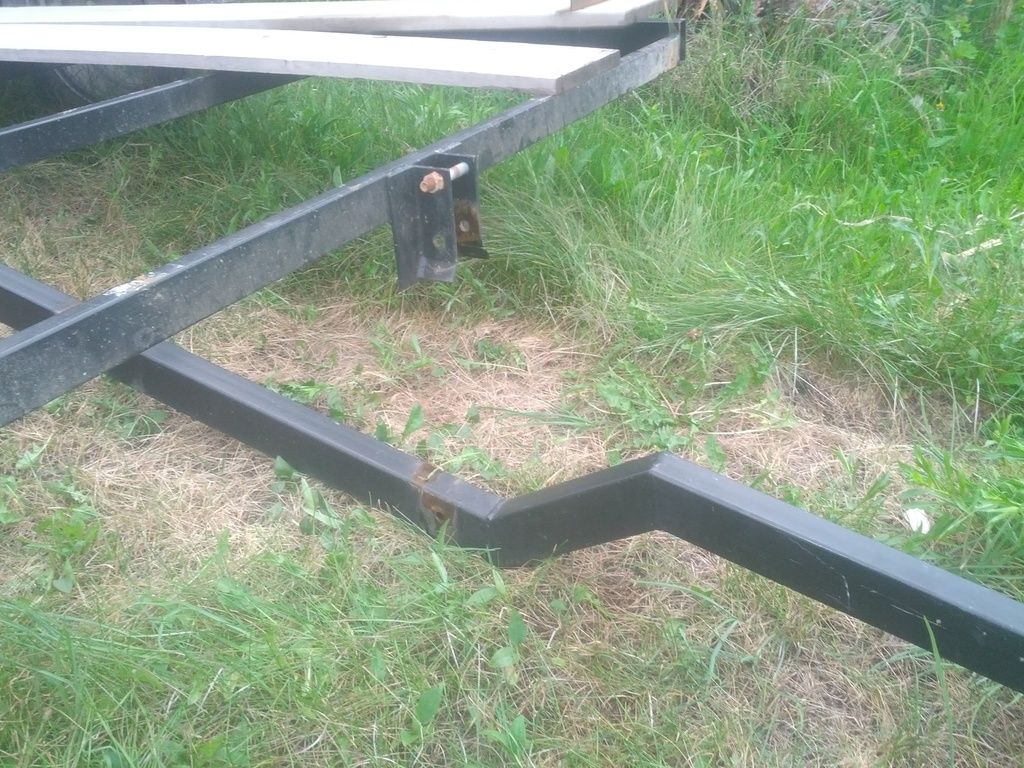 Here's what it looks like connected. The upper bolt is from when I was trying to figure out a shock mount. I left it there as another tie down when I'm using the trailer for hauling motorcycles.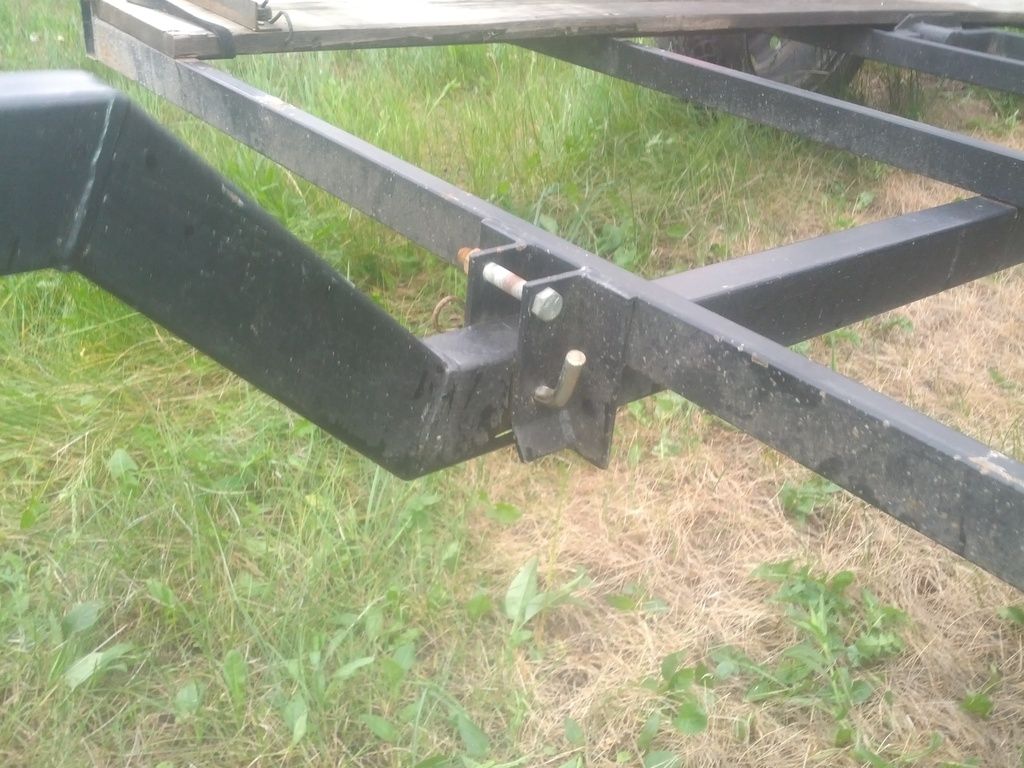 And here's the deck. I left the center open at the back for clearance with the nose cone. The last 1"x2" cross tube is sideways to get the deck boards closer to the ground, and the deck boards also extend 6" past that, so I can basically load anything that can clear a 1" lip. And it's easy to tilt, even for a little kid, so it's really easy to pick up the tongue and move the trailer around by hand when empty. Even with my locost on it, there's only about 100-120lbs on the tongue. The cross members and diagonals are 1"x2"x.125" wall, the main rails are 1.5"x3"x.125" wall and the tongue is 2"x3"x.125" wall. I used torsion flex axles and notched the frame rails to get the trailer as low as possible, it's only about 3/4" - 1" above the center of the tire. I used relatively tall tires because I had them, they're the winter wheels and tires from my wife's car.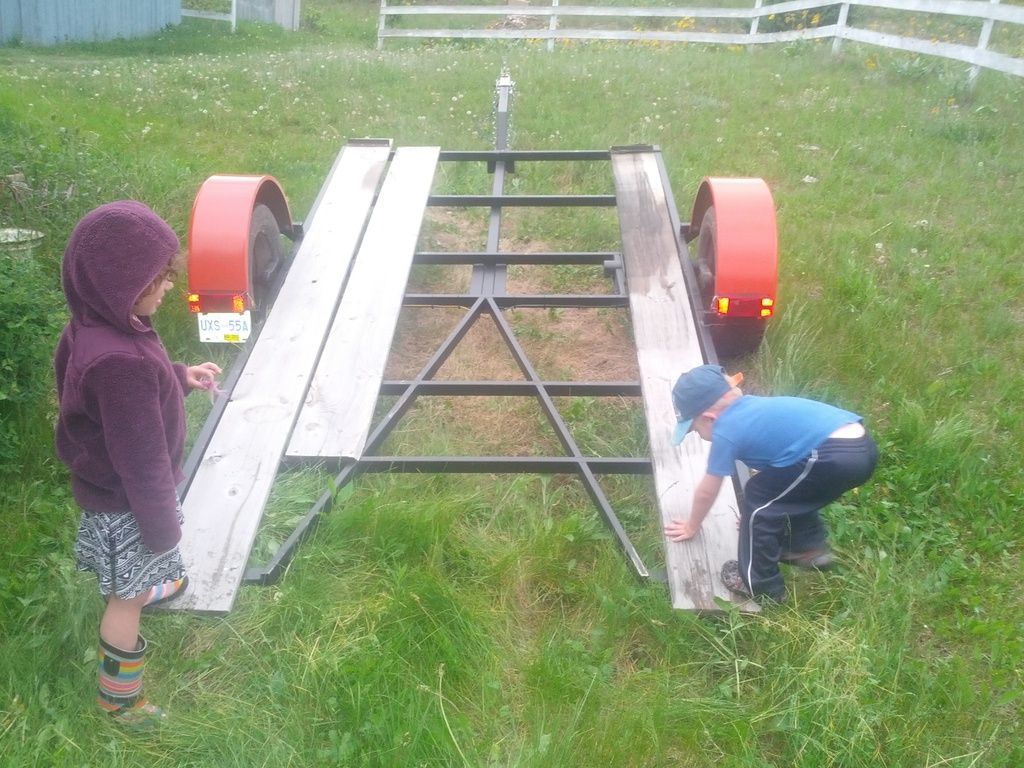 Kristian
_________________
V6 in a book frame build. Now registered.
viewtopic.php?f=35&t=7587
viewtopic.php?f=33&t=18172