Short update and a couple of ideas others may be able to use.
The Duratec intake manifold uses O-rings and I wanted a high compliance intake manifold gasket as I had doubts about the flatness of my intake flange. So I worked a generous amount of RTV into cork gasket that had been cut to the general dimensions of the flange. It was placed on the flange and allowed to setup. The proper openings were cut into the gasket, using a box cutter. RTV was then worked into the exposed cork. Here is the finished product.
Here is the gasket after about 2,000 miles and being removed two times.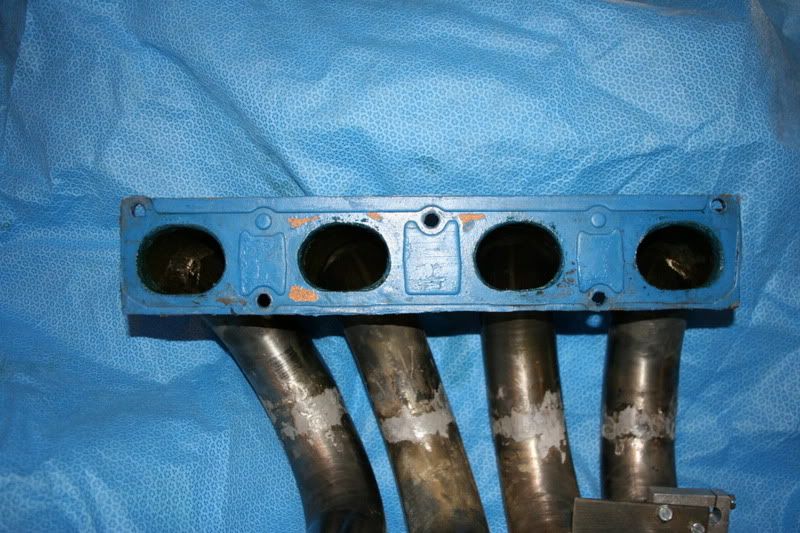 I think it worked pretty good. The exposed area were touched up with RTV and a light coat of grease applied to the entire surface.
The intake runners were trimmed to work better at 16", cleaned, painted and installed. Heat shrink radiator clamps were use used to seal the sliding joints. They were a tight fit over the 2" pipe, but seem to have worked very well.
Bill