After long time of being a lurker of this site...( forgive me ) hehe
This will be my first post...
Anyways, I'm Aris, from the Philippines
Just some history why I found myself into this kind of project
The dream all started when I visited my friend... about 5 months ago...
When I saw his scale model of Lotus Seven Series 3 and a bunch of books about it.
Ive asked him little things about it like where it was made, what company etc etc, in the middle of our conversation, he asked me if i wanted to see his build in full scale. I was surprised that he was actually building one.
We rushed to the ground floor of his office and showed me his build, and actually according to him, it is the prototype 2 already, his prototype one was under the process of painting.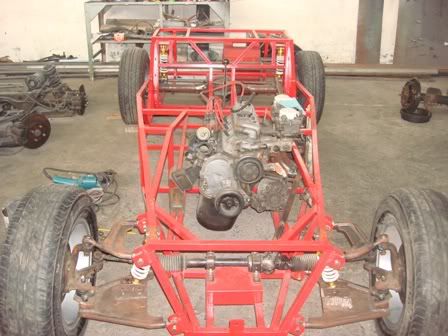 So ive spent maybe about an hour srcutinizing how it was built, the attachments of the parts like the engine, differential, suspensions, etc etc. I was amazed to the installations made.
While driving home, I'm still on the state of being amazed, thinking of my friend's project.
When I arrived home.. I browsed the net right away a search information about that car. gone many sites, forums etc and even youtube. That's why I stumbled into this site and the other one
www.locostbuilders.co.uk
, I found members of these forums are serious about building it, read some technical info about the chassis, rigidity, toughness, even materials to be used. Reading from the first upto the last page of each and every thread on those sites are worthy. This and the other site provide different experiences, styles, procedures, tips and techniques and tons of information that can be useful if you are into this kind of project.
Honestly, Dropping on these sites fueled my willingness to do my own build. and yes.. I'll start mine...
My Objective:
To build my version of Lotus Seven, hence calling it a replica, the Locost ( Low-Cost ) Style.
Making it road legal. For as much as possible my target budget for this project is below 100k Php or approx. 2000 usd. Doing it at my own phase/timeline. Most of which are DIY ( Do It Yourself ). It will not be easy.. I am aware of that... but surely it will be fun.
The Situation here in the Philippines regarding finding a decent donor car, IHMO is not that feasible, though finding a right one is possible, but a bit pricey. well thats only my opinion.
What I did was, I bought parts individually instead of looking for a whole donor car. Engine, transmission, differential, spindles and others.
My build will have a Toyota 4K Engine Twindown ( cost: 40 usd ), K series 5 Speed Transmission ( 70 usd ), Front spindles from Corona RT100 ( 70 usd ) and a 4.2 differential from a 83 Mitsubishi GSR Lancer Boxtype (70 usd ). Well those are the parts what I already have right now, Im planning of getting a new set of rack and pinion from Kia Pride ( Ford Festiva to US ), it is cheap and readily available.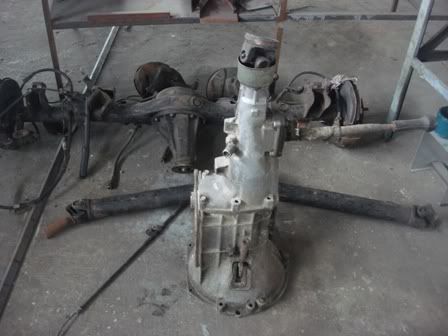 Having a blueprint in hand, thanks to Sir Ron McSorley for providing, I decided to purchase my tubular bars and 16ga BI Sheet for my build. costs me around 80usd.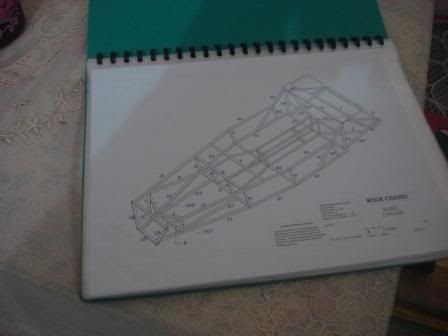 anyways
an offer i cant refuse came...
my friend offered me a completed chassis with complete set of control arms and trailing arms, that will be built according to my needs... how great is that??? for a price of approx. 500 USD.
But I thought of it carefully, but in any way looking at it. It was more advantageous for me.. and so i've grabbed it... it will save me time, energy and burnt skin.. hahaha... because im planning to weld it myself at first.
And so my original plan was slightly changed, the whole chassis will be built on his shop including the mock up brackets, fittings, mock ups) and will be brought up to my place after powder coating.
This incomplete chassis has been sitting around for a while in his place, and initially its the prototype 3, its been tack welded as of the moment so that modifications can be a lot easier, in that case for me, hehehe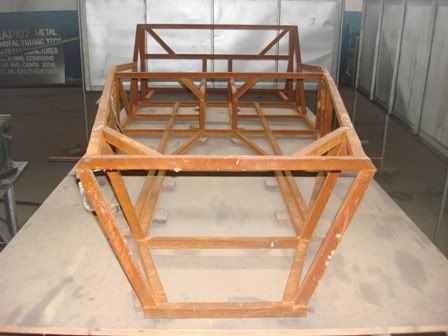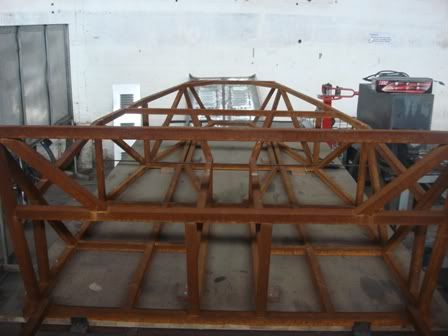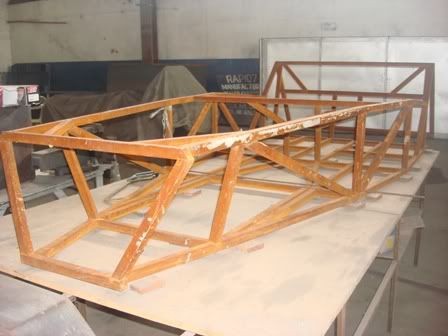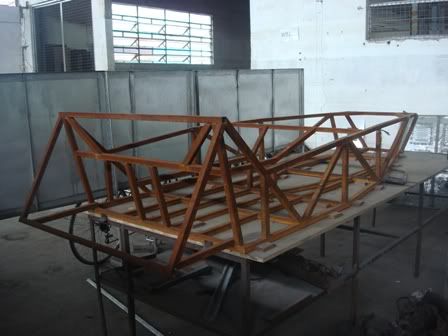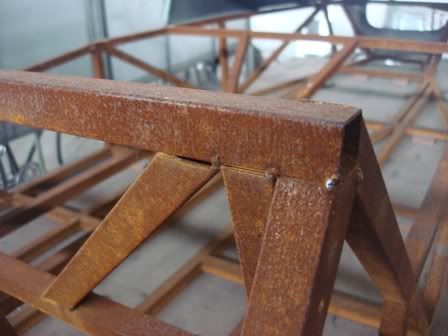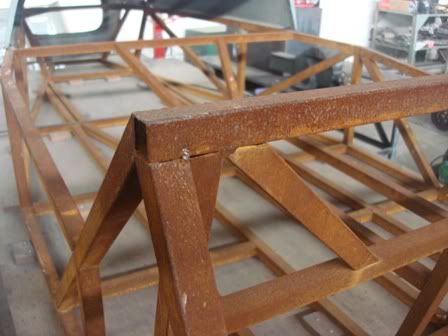 Never mind the rusts. hehehe for after all weldings and all the fabrication are done, the entire chassis will be soaked in a tub filled with rust converter and later on will be powder coated...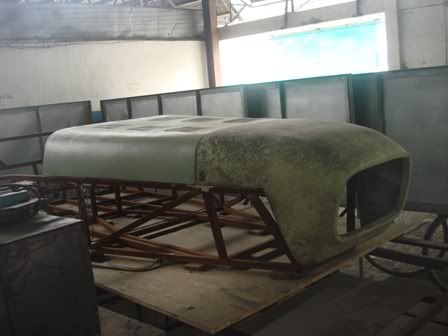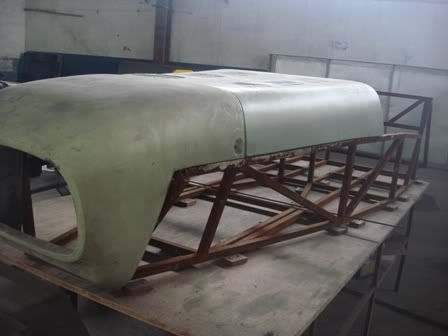 Mocking those sample runs of nose cone and bonnet lying around his shop.
This will be my louvers for the bonnet.
Having my friend's 2nd build project around, Ive been able to crack down maybe some points of improvement for my built, since his build and my build has the same engine, tranny and differential, Now I have a full picture of how my build will look like...
For example: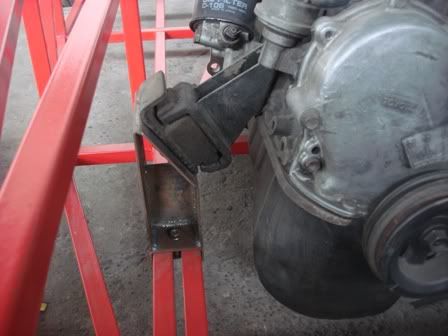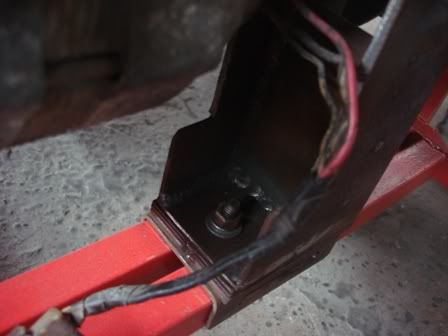 The engine support...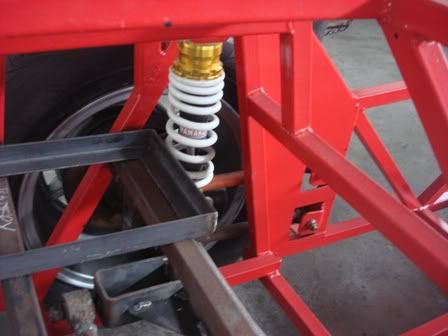 battery relocation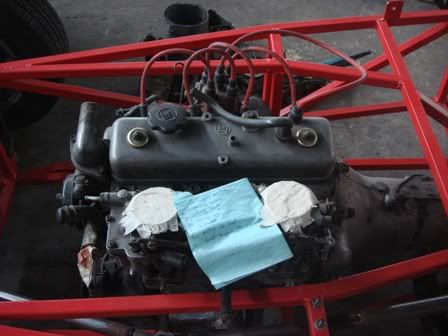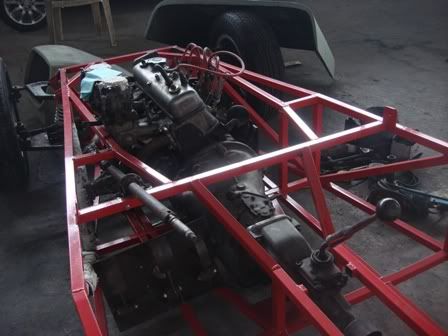 the support bar that is hindering the twindown intake manifold, those will be removed and will be relocated to have enough room for the intakes... well i guess problem solved regarding that. good for me.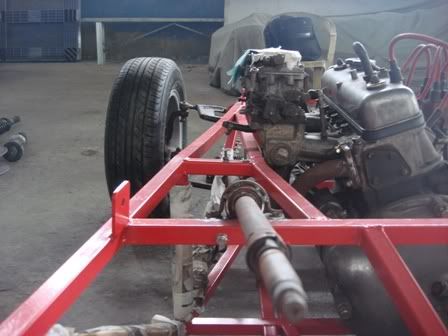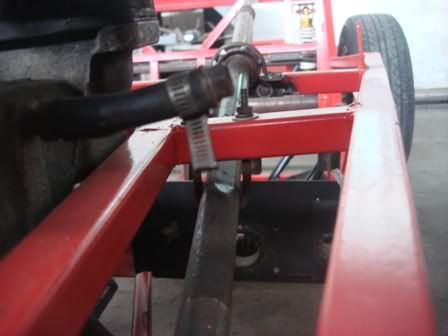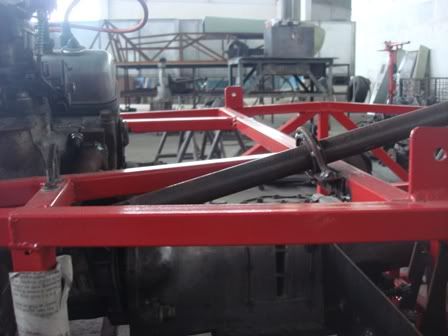 the steering shaft and rack and pinion installation.
I hope you guys could give me some points to ponder for my build.
Many thanks and more revving power LocostUSA.