A mid-engine, rwd, 1000cc powered, 2 person side by side, under 1000lbs chassis is the end product that I wanted when I started dreaming up this project.
I used to have a 2006 CBR 600 F4i and loved the feel of the wind, sound of the engine, and sure speed that went along with it but never felt totally comfortable on 2 wheels. Also, I got tired of the crouched-over position that you ride in. My custom F4i:
How I bought it
My dream to reality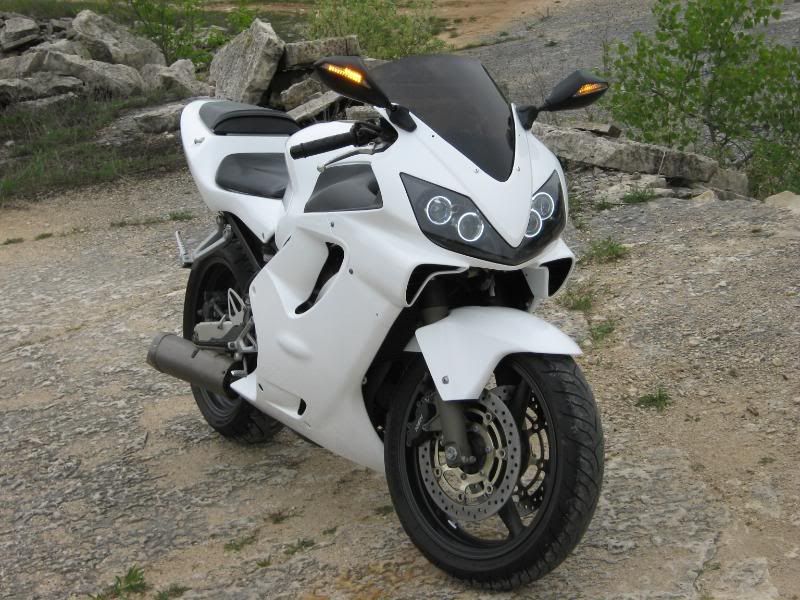 I had a lot of fun building that bike and loved hearing the compliments when I took it out. So that is what led me to the world of BEC's. The combination of the speed, sound, and seating position with a flashy, sexy exterior was second to none. I started looking up how people were making motorcycle engines work in cars and it somehow led me to
Blue Devil's Build
. That's when I started to think my dream could become reality. A guy in his garage building a BEC and it didn't seem that expensive. So, a major thanks to locostusa and Blue Devil!!
Name of the build – RKing1
The engine –2006 Yamaha R1
I wanted horsepower and new technology. I looked up the hp of the 1000cc engines from the 4 main companies (Honda, Yamaha, Suzuki, and Kawasaki) and had a hard time not going with a Honda because I am a honda guy but Yamaha is steeped in motorcycle tradition and I decided to go with their engine that came in the R1.
The diff
– OBX miata LSD.
Sprocket size/chain size – I have no idea
This has been one part of the build that I have avoided thinking about because it is just not something that I can easily wrap my brain around. Any suggestions or websites that I can read on what to do here would be great.
Cage/frame – 1.5" x .095" DOM
I am going to be building a mock frame out of 2x2's and then I will bring it to my cage guy for him to build it to my needs and add the proper bends and safety components.
Hub Assemblies – NA/NB Miata front and rears
I have owned/raced a few Miatas and my friend currently daily drives one and they seemed to have the alignment that I was looking for to do the suspension the way I wanted it.
Suspension – R6S Shocks/Springs at all 4 corners
I am looking to copy the front suspension of many Super 7 builds and the rear is going to be a guessing game once I get to that point.
Steering rack – NA miata
non power
Seats – Sparco Sprint V
Cheap ($300 a piece) and I like the look.
Brakes – NA Miata rotors and calipers at all 4 corners
Just seemed easiest with the miata hubs.
Exhaust – Stock R1 header to an aftermarket muffler TBD
Do not have the ability to make my own and this will get me on the road cheap to start.
Wheels – 17 inch lightweight
ASA AR1 17x7's Not super light (21 lbs) but price was right, wrapping them in 205/40/17 Fuzion ZRi's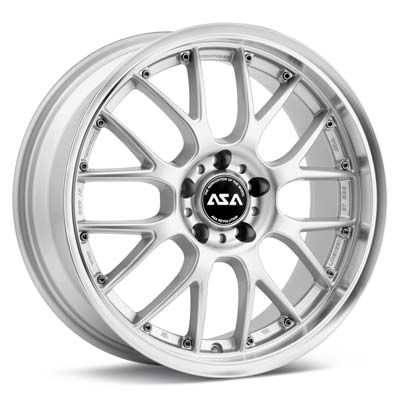 Pedal assembly – EF CRX (88-91)
Had one available, cable gas and clutch like the R1 and I prefer the overhung assemblies because that is what I have been driving with all these years. Have cut and welded the pedals shorter.
Gas tank – Fuel cell up in the nose of the build
size is approx 18" x 12" x 12" (~10 Gallon).
Shifter – Rod by drivers right knee
Was going to go with a paddle shifter set up for the "awesome" factor but really have it inborn to remove my right hand from the wheel when there is a shift.
Fuel Pump – Stock pump
Didn't see a need to do anything different here.
Steering Wheel – Sparco 330mm Suede
Love the feel and look.
Gauge Cluster – Stock R1
Love the look of the R1 cluster, a giant tach that goes to 15!
Axles – NB miata
Radiator – Stock radiator from R1 with fans, mounted in front of driver rear wheel
Belts – Basic 4 point race harness
Rearview mirror – Bullet camera in the rear with a screen in cockpit
This will be a reverse image camera that will then show a mirror image on the dash display like a rearview mirror would.
Body – Look of a DSR (SCCA class)
Like this only it will be a 2 seater
Registered as – Type 2 homebuilt motorcycle in the state of WI
Falls under the Type 2 category with "3 or more wheels" and a weight under 1500lbs.
About me – 28 yr old male who loves cars, 2 time SCCA National Champion, and soon to be local legend for this build