Nope not finished, I have the floor pan in now and the tanks and batt mounted, but I'm still fighting myself on the body work, I started re-designing the upper section to lay on top of the frame instead of inside....but I'm not sure I like it either!
....what do you think so far? better? worse? should stick with the day job?
also I have been working on the father-in-laws truggy...
PooK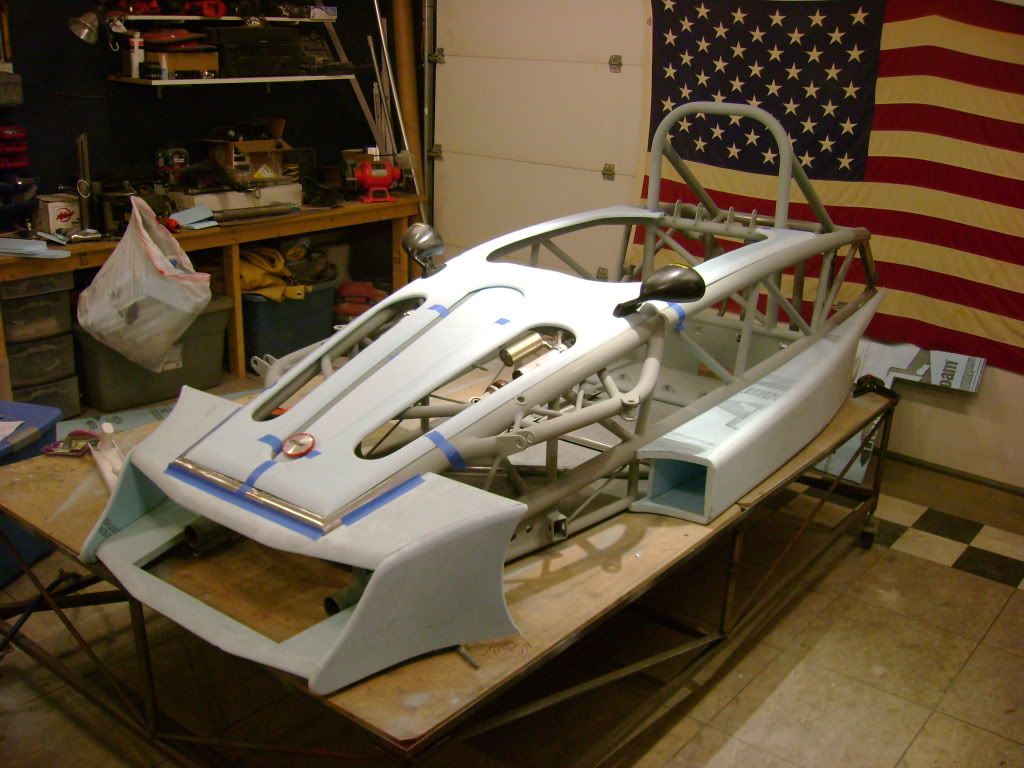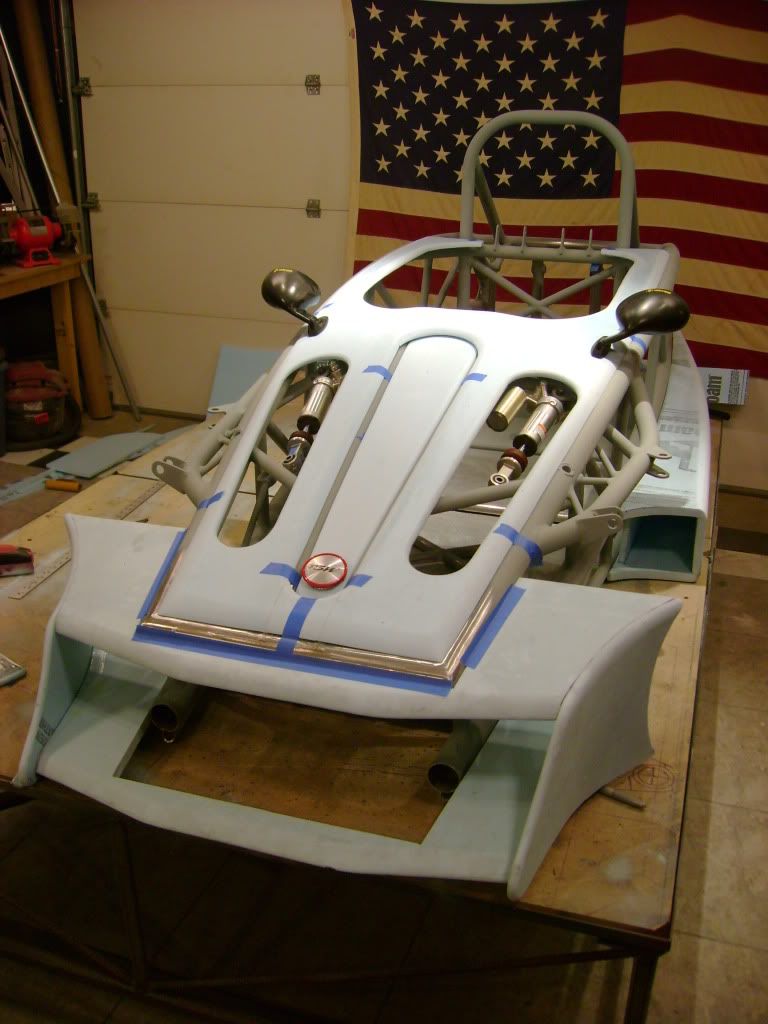 TRUGGY