wanted to weld the rear of the frame togeather but nedeed to get some more argon.... so, took the bottles to the fill up place and, surprise, both bottles need to be certified again (every 5 years over here..) so, almost two weeks with no argon...
that gave me some time to finalize the upright design and send the files to my machinist to give his opinion... if only it was that simple..
let's start from te begining...
when I finalized the suspension geometry, at the begining of the year, I foolishly ordered a steering rack from Titan Motorsport UK... Custom rack, with a centre pinion, wiht eccentric mount so that I can change the pinion later...
very nice unit I must say, ordered it with their compact rack end joints... and got it complete with dust boots.. All in all, it was 80 UK pounds extra for the custom rack, which meant the choice of rack ratio, length and body end diameter...
However... I was foolish to order the rack before finalizing the upright design. At first, I positioned the outboard tie rod to be at about the spindle height, which gave me the longest possible steering arm length. Idea was to have the front brakes behind the spindle, and steering arm in front of the spindle. As it was to be a track car, I wanted to be able to move the rack fore and aft later on to choose the ackerman ratio, from zero to - something, to run anti ackerman on the track.
Also, the lower ball joint for the front A arms was positioned as low as possible, to get the best leverage and optimise the suspension geometry. This meant that if I wanted to use Allen bolt to hold the heim joints (actually the lower joint is a pure spherical joint mounted in a special holder which is welded onto the A arm), and because of the small 13 inch wheels, there was no space to have the lower joint mounted in double shear on the upright. The bolt would just scratch on the wheel..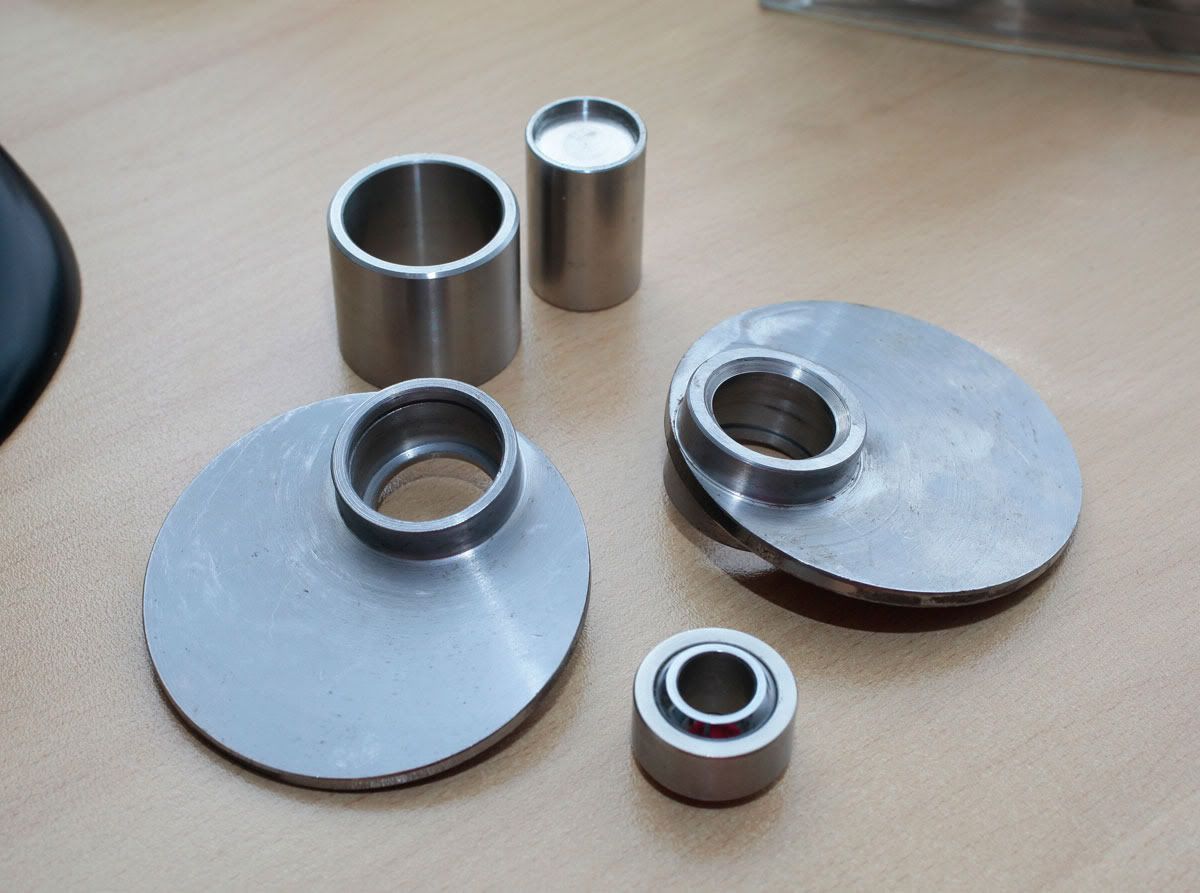 so the first upright design was a simple one..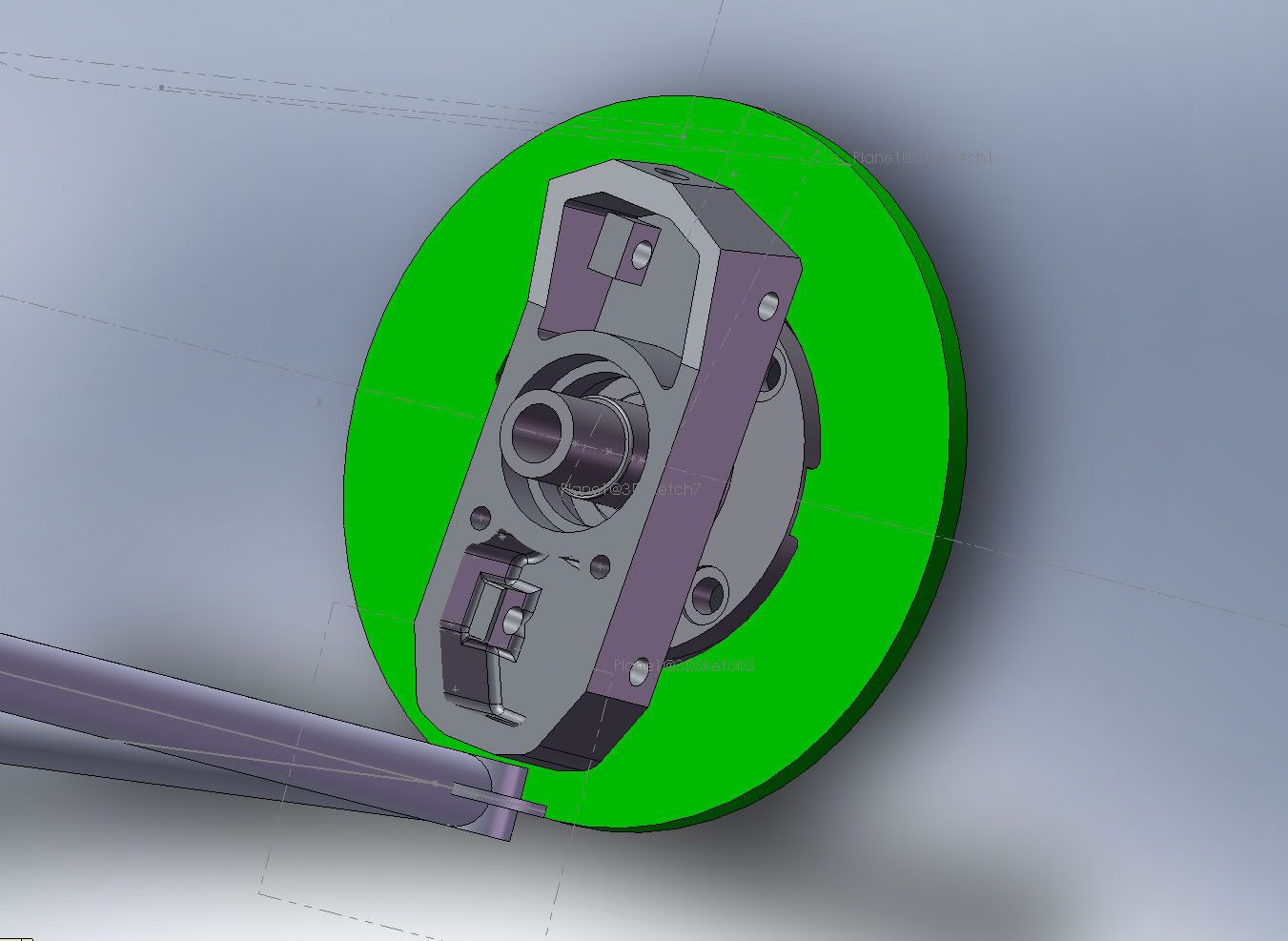 just a centre body holding the bearing, with 4 holes on the sides so that I could bolt on the caliper on one side (with a spacer) and steering arm on the other. The bolt holes are wide apart because that is the spacing on the caliper.
Top and bottom 12 mm bolts holding the upper and lower A arm would be in single shear...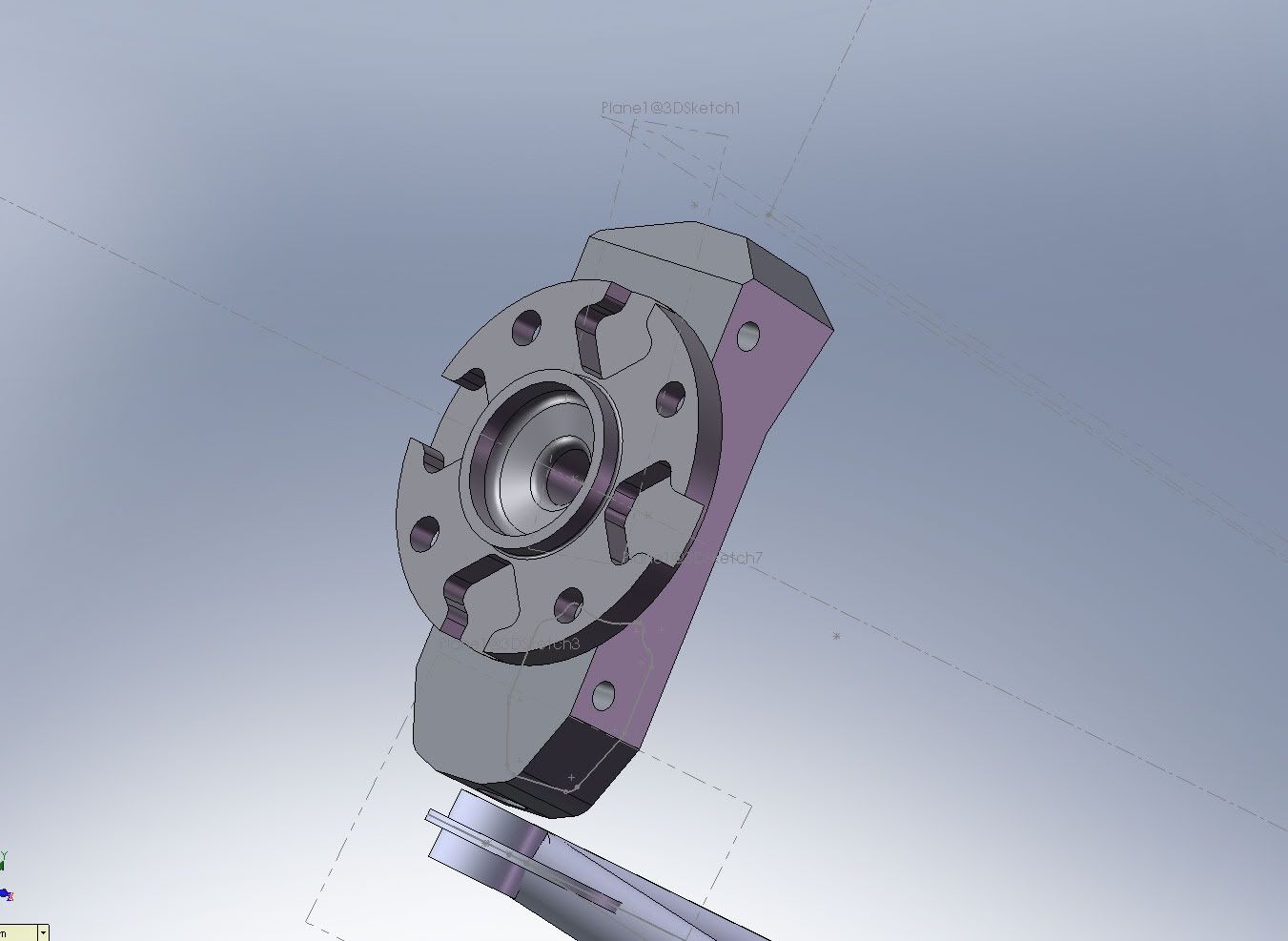 but, I really did not like it... forst because of the single shear, then because I really dislike the complexity of various spacers for calipers and separate steering arms... this just adds weight and complexity...