It's still a bit weird for me to say this, but we live in a double-wide. It's actually a common home type in rural WV for a lot of reasons beyond the relatively low cost. It's actually pretty nice despite the negative connotations (to which I've contributed plenty of my share over the course of my life).
Anyway, the previous owner stashed the tongues for the two halves under the house. Didn't leave the trollys though. After that he built what is currently my garage right next to the house. The far side of the house is a gulley. So the house isn't going anywhere without a crane due to the current site configuration making those tongues useless. One is in my way to do some other work. They're too heavy for me to lift on my own hunched over in the space available, so I'm in the process of cutting them up and dragging the pieces out. Got one cut up last night and started on the 2nd. Should finish up tonight.
In the end, I'm going to have four sections of steel i-beam. Appears to be ~1/8 stock with a 12" height and maybe 3" width at the top/bottom. I'm guessing each piece is 8' long but two have some bent areas (they almost lost the house on the way down to the site). I figure I could cut and weld and get two 12' lengths.
I'll get measurements once I have everything out. Here's a pic I found on the web that has about the exact configuration as the two I have.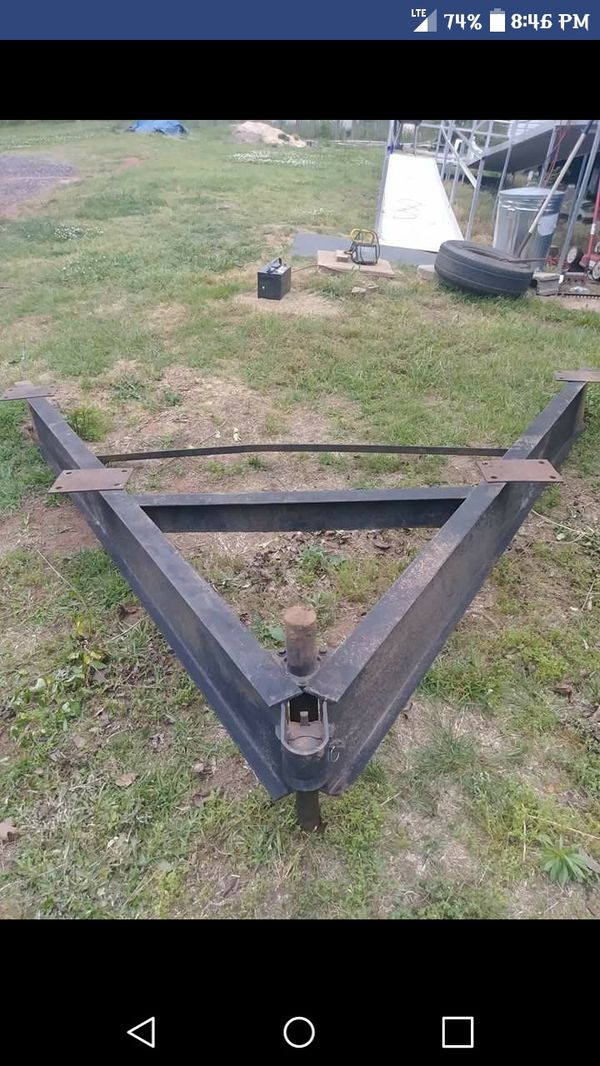 I cut the hitch assembly and jack mount off to separate the peak, and then cut the cross pieces as close to the large i-beams as I could get. But I really have no use for this material. I can scrap it but with steel prices these days it costs more in gas to get to the scrapper than I'll get for the steel. So I was wondering if those two 12'+ i-beam sections might be used as the base of a pretty stout build table. I think I can fab up some cross pieces from the remaining bits and then maybe use wood 4x4s for legs. So it would basically just cost me time.
I know the details here are a bit sketchy so far, but do you guys think this is worth pursuing based on what you've done for build tables?