That shop has about 5 other EDM machines that use various shaped Graphite electrodes to poke blind holes while holding very tight tolerances. Amazing stuff I can't show without killing you.
Here is one I can show a different machine we used to make a hole in a super hard motor part. After breaking a few drills and finally sticking one in the hole....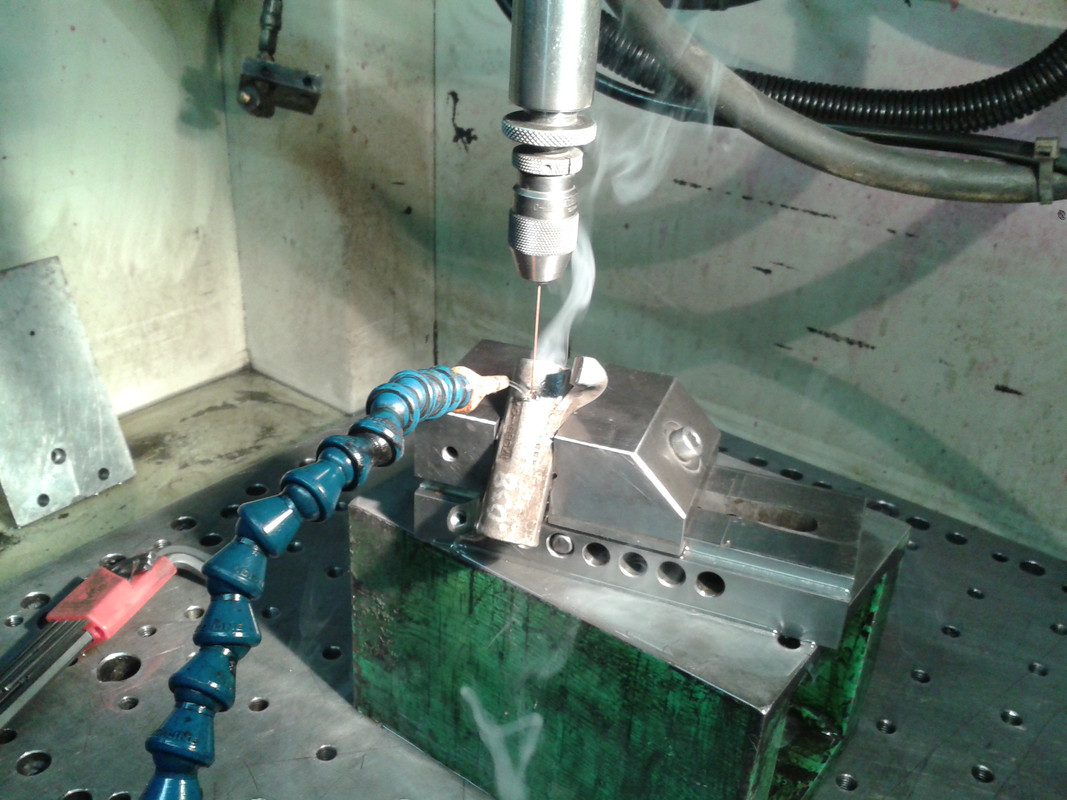 This is a single round electrode poking a lube hole in the rocker, a video would be better but Im not sure it would show the motion.
It does not spin it touches very lightly (burns) and pulls back to allow the coolant to flush the debris.